Gruesome images of Malaysia MH17 plane crash in east Ukraine appear online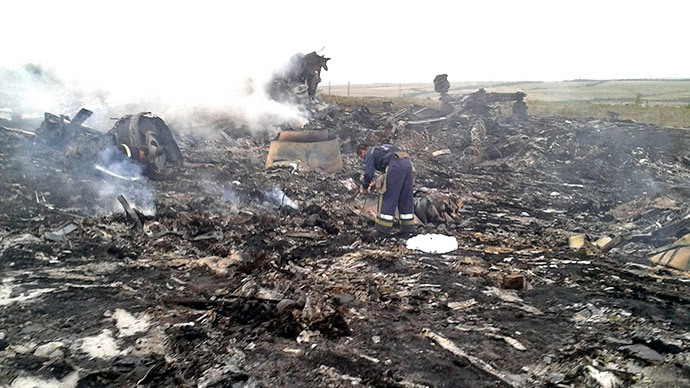 Malaysia Airlines flight MH17 was traveling from Amsterdam to Malaysia when it went missing near Donetsk in eastern Ukraine on Thursday. There were 283 passengers and 15 crew members aboard the Boeing-777.
Read RT's LIVE UPDATES on Malaysian plane crash
RT's Spanish correspondent, Francisco Guaita who is now at the crash scene in Donetsk region said the situation on the ground is "very complicated," with aircraft parts spread around. Guaita says that after talking to firefighters that they said the death toll was close to 300 people.
The passenger plane was expected to enter Russian airspace at 5:20pm local time - but the plane had failed to do so.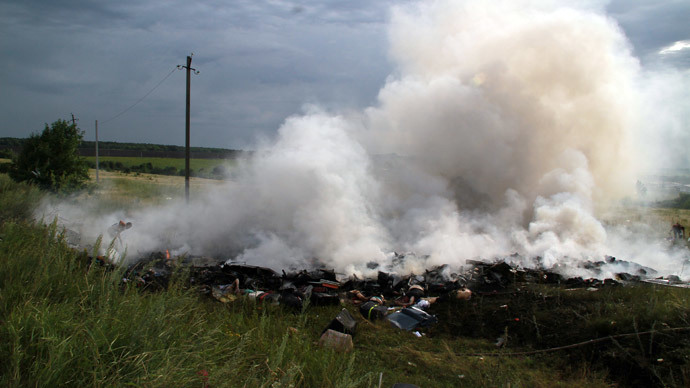 "The last known position was over Ukrainian airspace," the airline tweeted shortly after early news of the plane's disappearance began to emerge.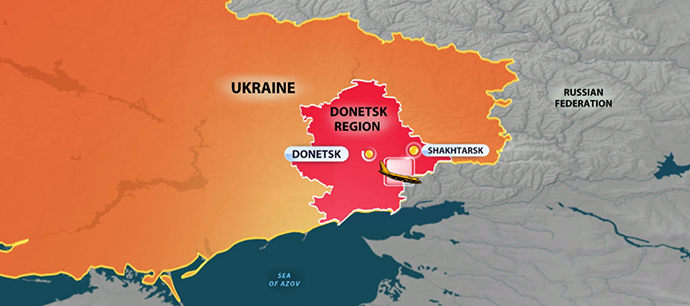 The Boeing 777 was carrying 283 passengers and 15 crew members on board.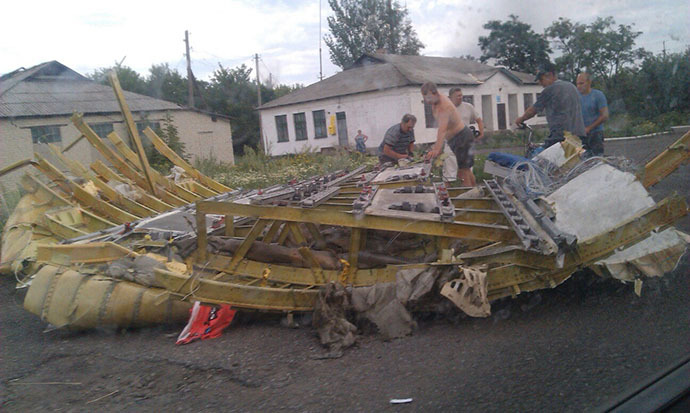 All people aboard were killed in the disaster, Interfax-Ukraine news agency reported a Ukrainian Interior Ministry official as saying.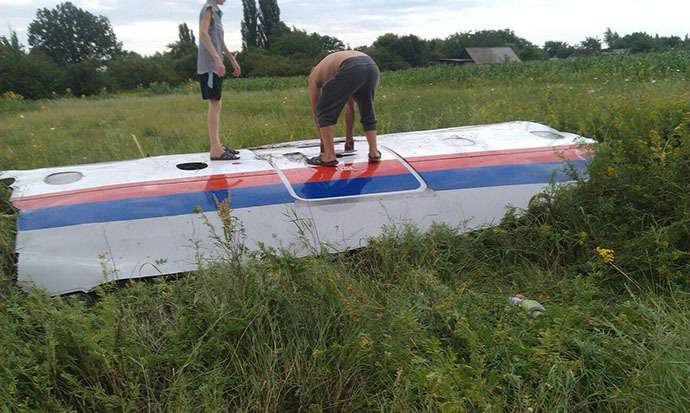 Donetsk People's Republic PM Aleksandr Boroday has termed the incident a provocation by the Ukrainian military, noting that forces in the east have no air defense that could target an aircraft at the height of 10,000 meters, while Ukranian President Petro Poroshenko noted: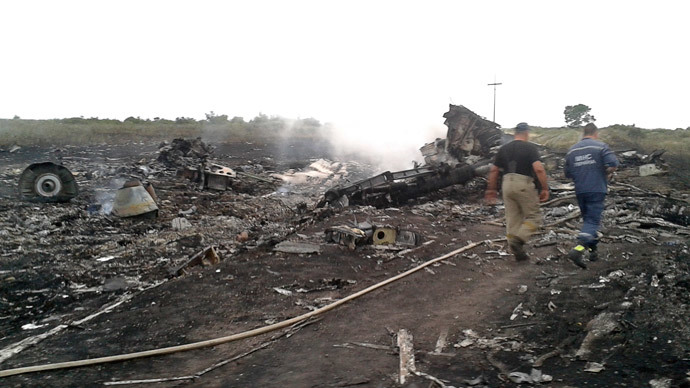 "We stress that the armed forces of Ukraine did not carry out any action to destroy targets in the air."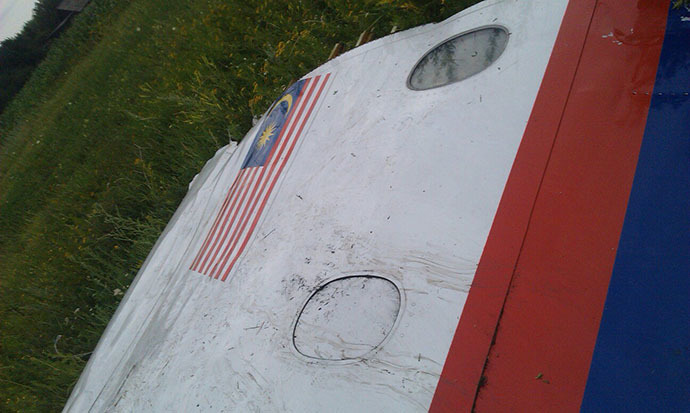 Immediate investigations were launched by Malaysian PM Najib Razak.
"I am shocked by reports than an MH (Malaysian Airlines) plane crashed. We are launching an immediate investigation,"
Razak wrote on Twitter.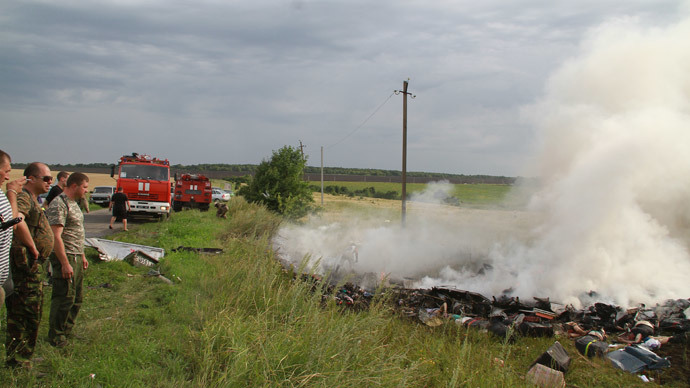 Russian President Vladimir Putin informed US President Barack Obama about the crash immediately by phone, on the basis of air controller data, but so far neither the Kremlin nor the White House have commented on whether the Boeing-777 was downed.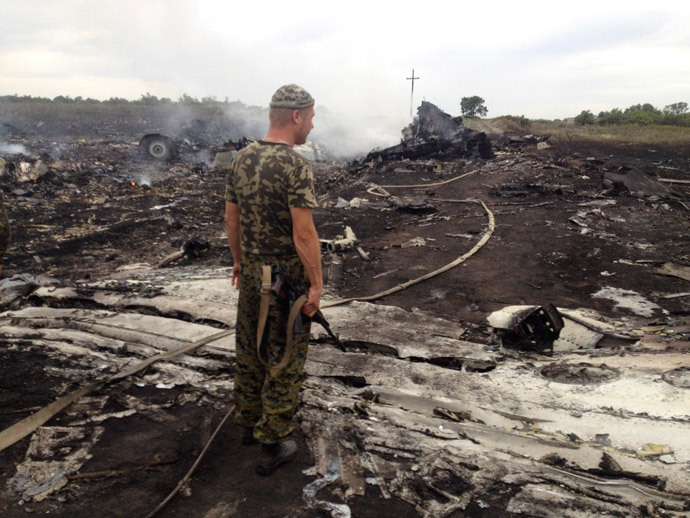 International airlines including Lufthansa, Aeroflot, Transaero, Virgin, and Turkish Airlines have announced that their flights will be avoiding Ukrainian airspace.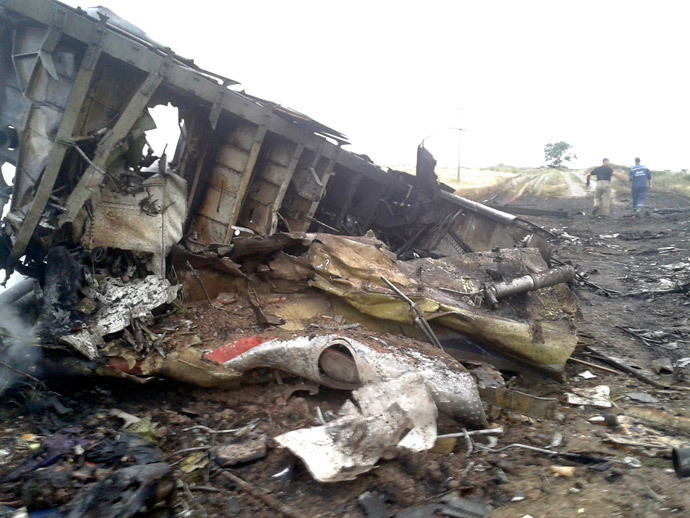 At least seventy-one Dutch nationals were on board, reported RTL. It has also been reported by the media that 23 US nationals could have been on board, as well as four French nationals and "between five and 10 Britons" according to a Whitehall source who spoke to Mail Online.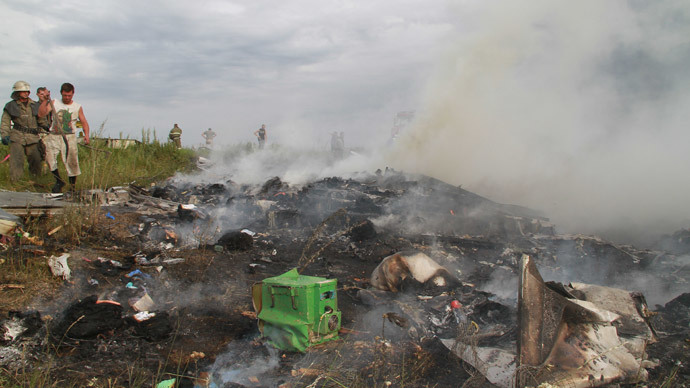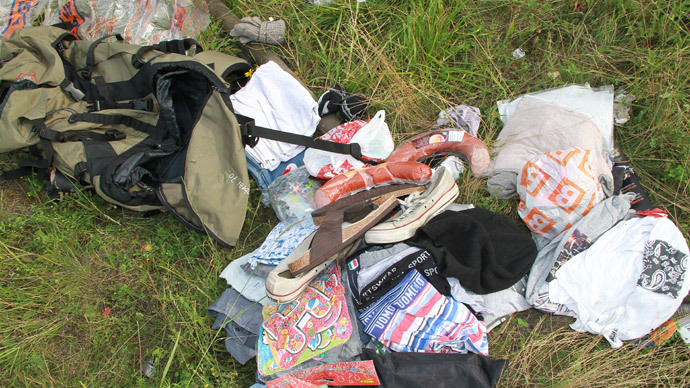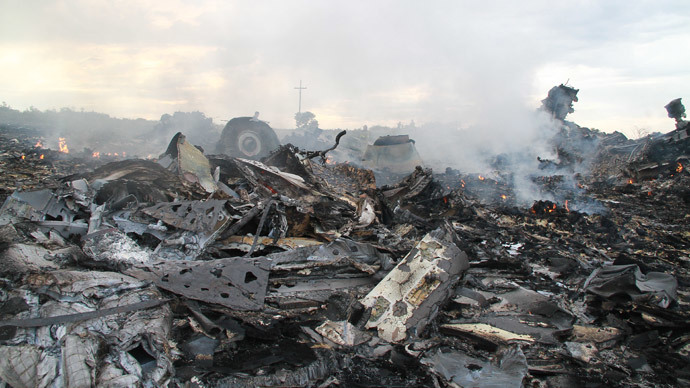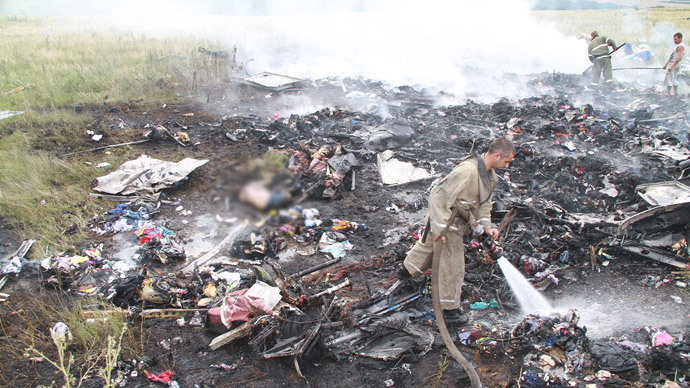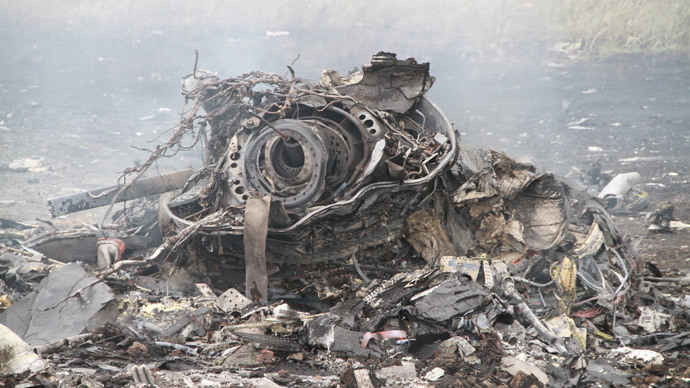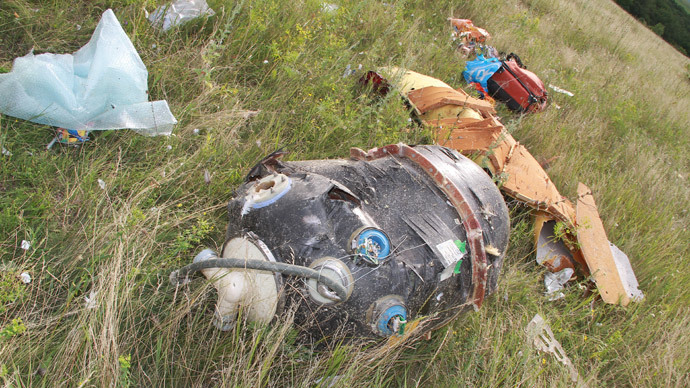 You can share this story on social media: