​Trans-woman must file for divorce to get gender change recognized, ECHR rules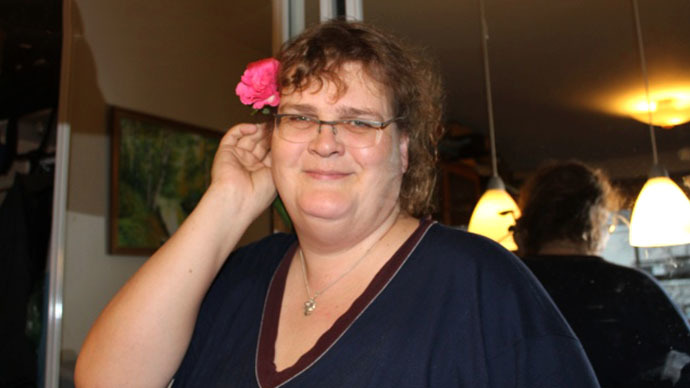 The European Court of Human Rights has thrust support behind the Finnish government's decision to force a man, who underwent gender reassignment surgery, to annul his marriage if he wants to update his national and travel IDs.
Heli Hamalainen, a highly-placed customs official born in 1963, underwent a male-to-female sex change five years ago, and appealed to European justice when authorities forced her to convert her marriage into a civil partnership. Hamalainen was married nearly 18 years ago, and has a 12-year-old child with her partner.
After a protracted legal battle, which started back in 2009 and came out as a failure to the woman in 2012, Hamalainen was defeated in her final appeal in Strasbourg on July 16.
"The Court found that it was not disproportionate to require the conversion of a marriage into a registered partnership as a precondition to legal recognition of an acquired gender as that was a genuine option which provided legal protection for same-sex couples that was almost identical to that of marriage," said the legal decision.
"I have a male marker in my foreign passport and I could not apply to consulate services for 10 years. This is discriminatory. Moreover, I work in foreign trade," Hamalainen told local media explaining her decision to file complaint. Her national ID, which also serves as social security number, is also tied to the gender.
The high court noted that the European Convention on Human Rights did not oblige European states to accept same-sex marriage. Finland accepts only civil partnerships for same gender couples.
Hamalainen argues throughout that her ties with her wife constituted a religiously consecrated marriage that could not be undone by a civilian authority.
"The court could stop calling me a she or her because the effective outcome of its decision is the prevention of the gender recognition," Hamalainen reacted in an open letter.
Civil partnership is also not a way out as, according to the couple, in Finland those do not provide the same legal protections for them or their child.
Hamalainen responded she would ignore the ruling, and celebrate an upcoming wedding anniversary in public.
"I will stay married after this judgment. There is nothing on earth that will get us separated. We won't terminate our marriage. We do not call it cis or trans or whatever. It is a religious marriage as I have proven to the court."
Various NGOs had earmarked this as a landmark case both, for same sex-marriage and transsexual rights.
"With this deeply disappointing and unjust ruling, the European Court of Human Rights is condoning Finland's repressive laws affecting transgender people and reinforcing harmful gender stereotypes," said Jezerca Tigani, Deputy Director of Amnesty International's Europe and Central Asia Programme.
"These laws are disproportionate and discriminatory. They are forcing Heli to choose between legal recognition of her gender identity and staying married with her partner. Having to choose one over the other is a violation of her rights."
Amnesty said Hamalainen had to undergo a psychiatric assessment and sterilization, which are part of the Finland's legal requirements for gender recognition.
The woman says that the practical implications of the decision might mean she will want to retract her applications for new IDs, but seeing she is no longer a man, that will most likely lead to an impasse:
"The easiest option this time could be detransition and adoption of the former male forenames as the gender recognition is deprived of me for life. That will cause problems in our legal system because I am not sure whether the Finnish authorities will allow me to adopt my former names back. As far as my body is concerned that will stay a female one."