Moscow Metro: Incidents and accidents over 80 years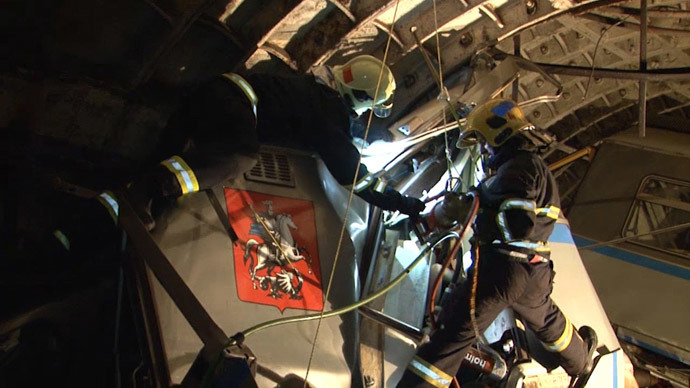 The catastrophe in the Moscow Metro with derailment of carriages on July 15 became just the second emergency with fatalities caused by technical failure in the nearly 80-year history of the Russian capital's subway.
Read more: Over 20 killed, 160 injured as Moscow Metro carriages derail in rush hour
Without taking into account several terror acts staged in Moscow Metro over the last 40 years, there has only been one equipment malfunction incident that caused the loss of human lives.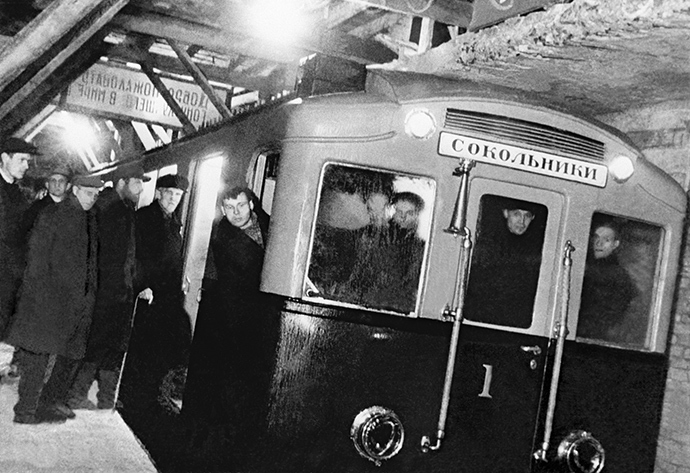 On February 17, 1982, an escalator taking people down to Aviamotornaya Station, one of the deepest in the Metro system, broke and started to move down with increasing speed. When the emergency brakes activated, most passengers could not withstand the abrupt deceleration and tumbled downstairs. Some 100 bodies hurtled forwards, resulting in eight deaths and 30 passengers injured.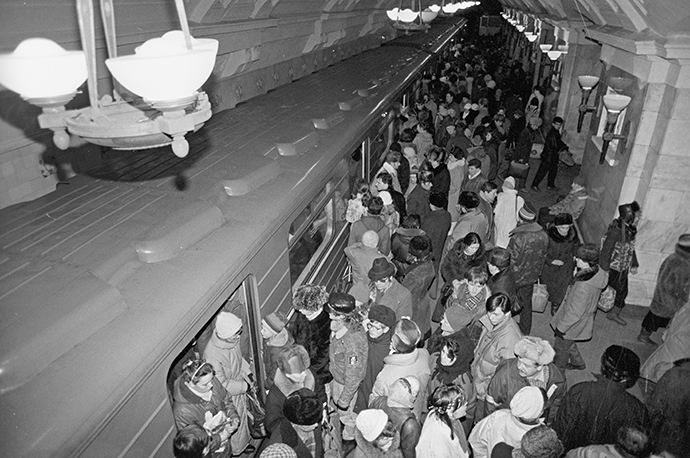 Overall there have been nine occasions when unexpected technical failures interfered with Moscow Metro operations and left passengers injured, but in seven of those, fatalities were avoided due to the professionalism of Metro staff and a bit of good luck.
Read more: 'Emergency button broken, train driver silent:' Survivors re-live Moscow metro crash
The emergency situations varied. There were battery short circuits that caused carriage fires, as for example in 1987 when one of the cars caught on fire on Paveletskaya station. Luckily no one was hurt.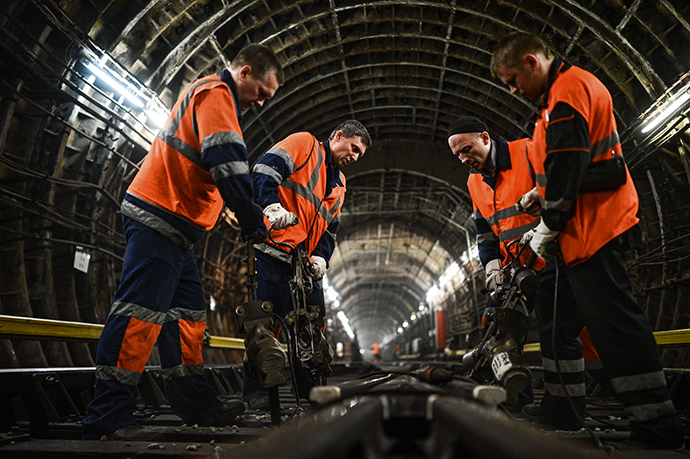 In another case in 1994 there was a series of accidents on Serpukhovsko–Timiryazevskaya line as 2 collisions and one derailment occurred in just 12 hours. Overall, 20 passengers were hurt and 9 of them hospitalized.
Among the emergency situations in 1996, a train driver fell asleep in the cabin of an empty train moving into a depot for maintenance. As a result the train went through the depot building and crashed through its rear wall, with several carriages rolling right into the street.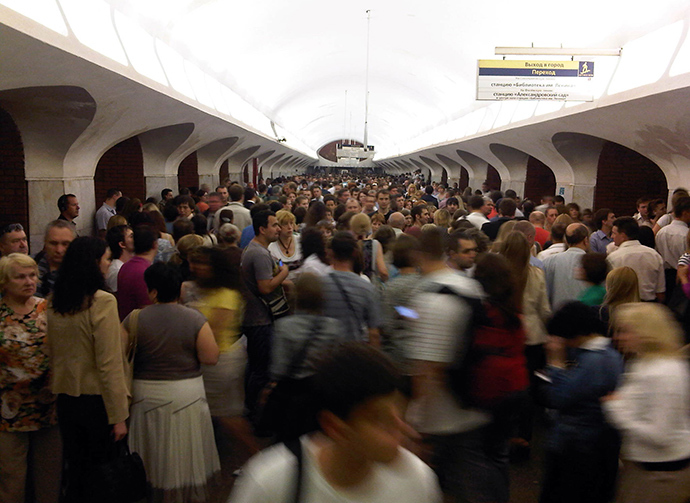 In another emergency, train driver Andrey Ulyanov saw a pile of cement breaking the tunnel's apex and blocking the railway altogether right in front of the moving train. Only Ulyanov's reaction and emergency braking saved passengers from a fatal immediate stop that would have sent all passengers inside the train flying forward. His professionalism saw him immediately disconnected the conductor rail, inform passengers about the real reason for the emergency stop and organize the safe evacuation of the passengers. As a result there were no casualties. For his actions, Ulyanov was decorated with the 'For Merit to the Fatherland' medal.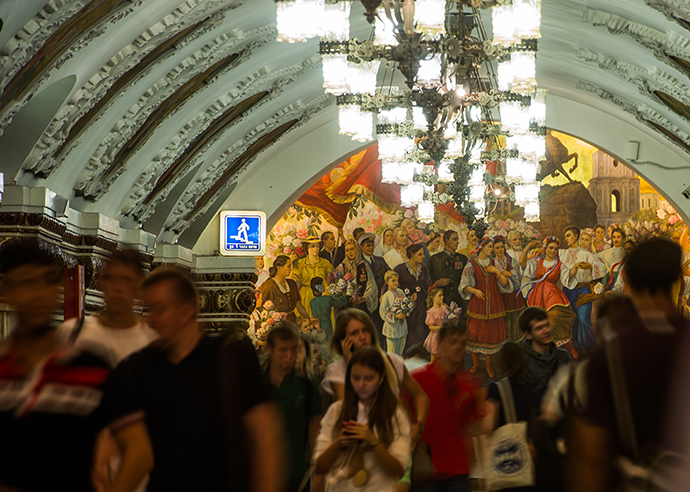 Moscow Metro faced its biggest failure in May 2005 during a mass blackout. 50 of the 170 metro stations stopped operating. However, panic was avoided as after 20- 30 minutes the people started evacuating from the stations and tunnels.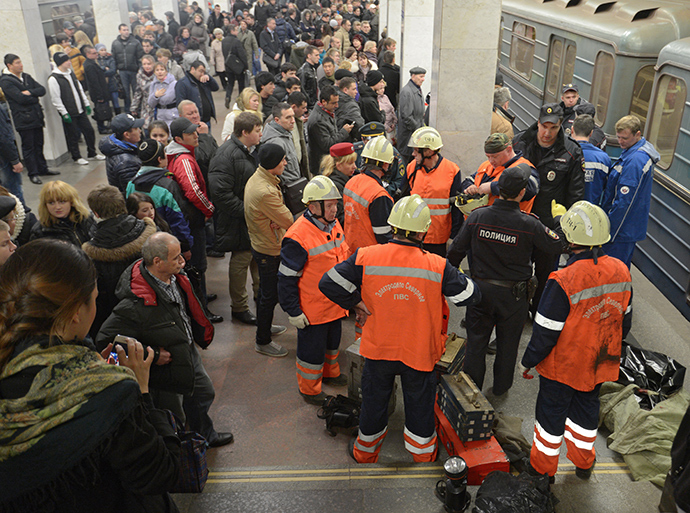 In the most recent accidents, at least 76 people were injured in an incident in June last year at downtown Okhotny Ryad station when a cable in the tunnel caught fire. An estimated 4,500 people were evacuated from the metro, and some trains were stopped inside tunnels when the flames first erupted.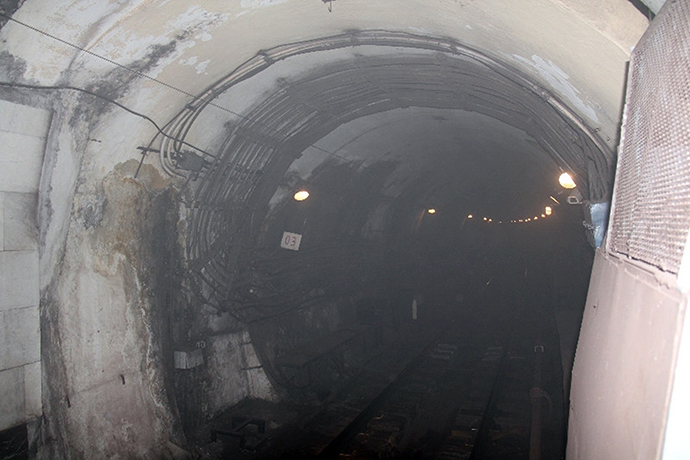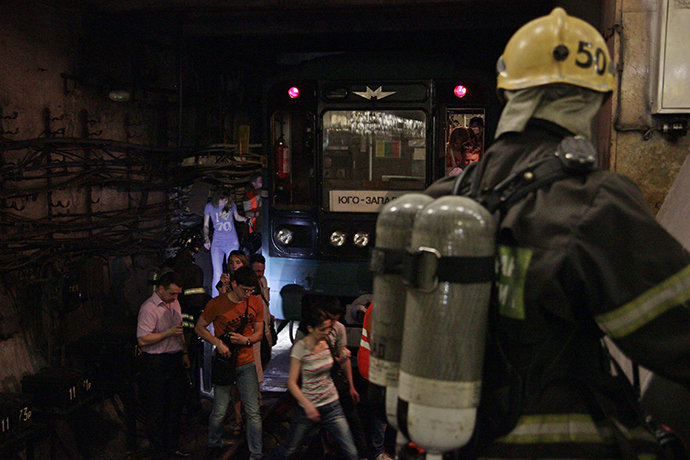 Meanwhile in March this year a mass evacuation was prompted as four Moscow metro stations were flooded in the western part of the Arbatsko-Pokrovskaya line. Huge crowds of people could be seen in amateur videos leaving the affected stations.
.
Первые фото с подтопленного #метро в #Москва люди идут пешком до станции #пятницаpic.twitter.com/AI2NJ9V56d

— Андрей Андреев (@Odji55) March 21, 2014