Stunning 'supermoon' dazzling viewers, rocks social media (PHOTOS)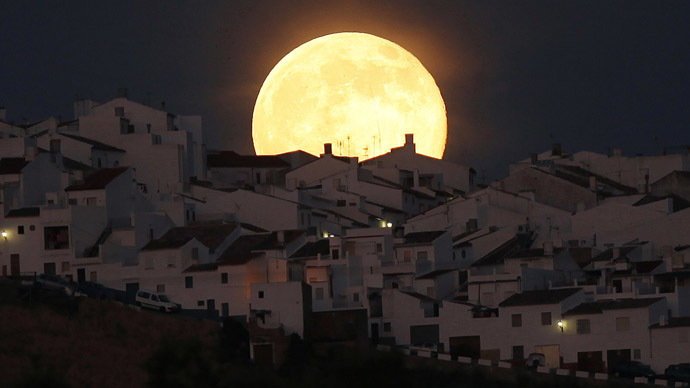 A spectacular full moon, or "supermoon," lit up the sky around the globe on Saturday looking bigger and brighter than usual, causing millions to crane their necks to see the phenomenon – the first of three such moons expected this summer.
In the scientific world, the event is known as a 'perigee moon': it occurs when the full Moon reaches the closest point to Earth on its oval orbit. This point is called "perigee" and it is about 50,000 km closer to our planet than the other side of the Moon's elliptical path - "apogee".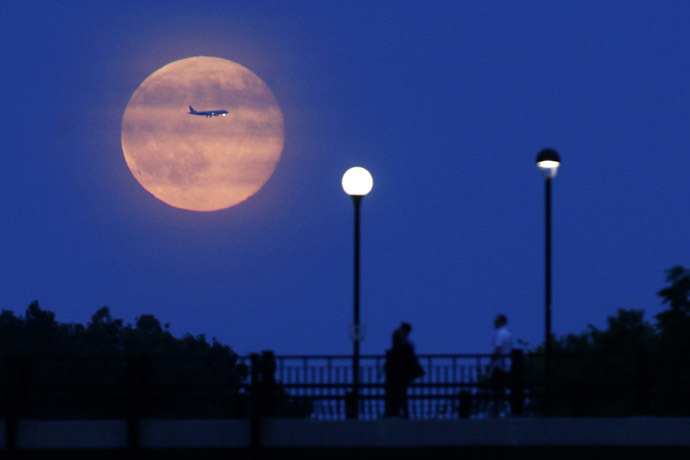 The phenomenon, in fact, is not that rare, but still causes quite a stir every time it happens, with crowds of excited people flocking to suitable locations keen on snapping photos.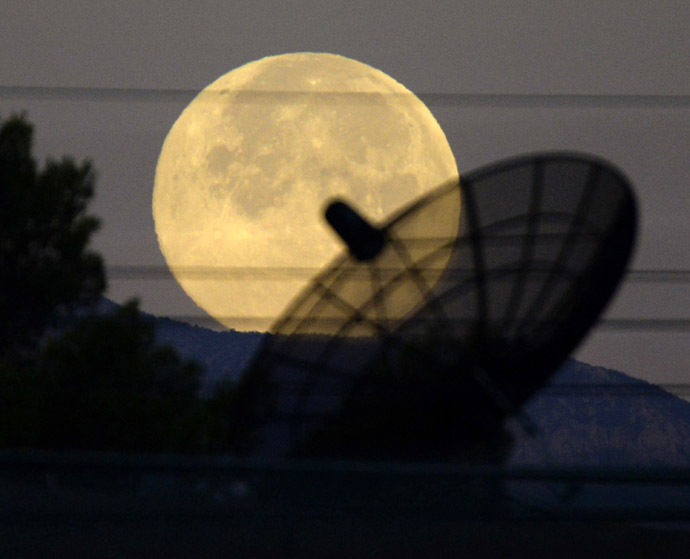 This year, though, three supermoons in a row will occur, with two others expected on August 10 and September 9. According to NASA, next month the Earth's only natural satellite will turn into an "arguably extra-super Moon" as it will become full (18:09 GMT) and reach perigee (17:44 GMT) during the same hour.
Saturday's #supermoon has become a popular hashtag on Twitter, where users shared their impressions of the astronomical event and the pictures they took.
#SuperMoon2014pic.twitter.com/FGus3BceXz

— Nina Lisandrello (@NinaLisandrello) July 13, 2014
#SuperMoon2014pic.twitter.com/7p95L7xf4t

— of Verona (@ofVerona) July 13, 2014
In my backyard hanging with the #SuperMoon2014 // Shot on my iPhone at 900mm pic.twitter.com/DygSa8hAnr

— (@brynbrnkmn) July 13, 2014
Four hours of sleep? Totally worth it for this #SuperMoon2014pic.twitter.com/bVfr9c4IRD

— talia landman (@taliaeliana) July 13, 2014
I was up til 2am staring at the moon. A picture definitely does not do justice. ✌️ #SuperMoon2014pic.twitter.com/HhqTDe2oEo

— Monster△Mash (@Tabby_RMC) July 13, 2014