4 dead, 16 injured as bus with miners fired upon in E. Ukraine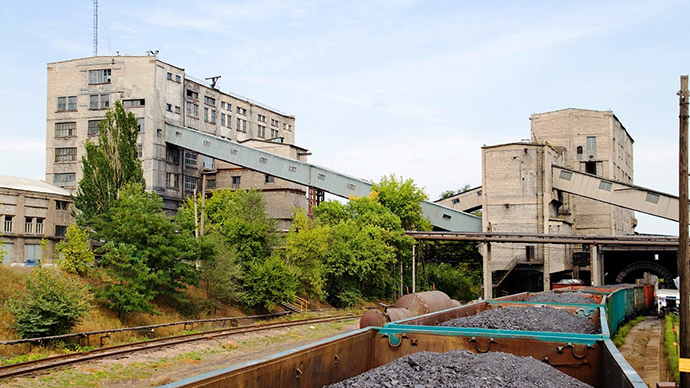 At least four people have been killed and 16 injured after a bus carrying miners came under shelling in Lugansk Region, eastern Ukraine. The bombardment almost ripped the bus apart, according to local witnesses
"Four [people] have been killed and 16 injured, two of them are in intensive care as they were seriously injured," Maksim Timchenko, director general of the Donbass Fuel-Energy Company (DTEK), said.
The bus was transporting the miners from DTEK to their workplace when it came under artillery fire at about 5:40pm local time (14:40 GMT). It is still unclear who carried out the attack.
The company has decided to stop the work of some of its facilities in the region due to avoid similar tragedies.
"We decided to stop the work on 4 mines in Lugansk Region where 4,500 people are employed until we are sure that people are safe [there]," Timchenko added.
Earlier the company's press service reported of 15 injured, but didn't state the number of dead.
'As a result of the shell which hit the bus, more than 15 people have been injured. There are also killed [miners]," said an official statement from DTEK company.
DTEK is an energy holding company with HQ in Donetsk, eastern Ukraine. It is the largest private vertically integrated energy holding in the country.
Established in 2005, the company employs about 140,000 people. In February, 2013, DTEK controlled about 50 percent of Ukraine's coal production.
DTEK ones bring about 41.4 million tons of coal annually.
You can share this story on social media: