Outrage as Australian judge says incest, pedophilia 'may be accepted' by society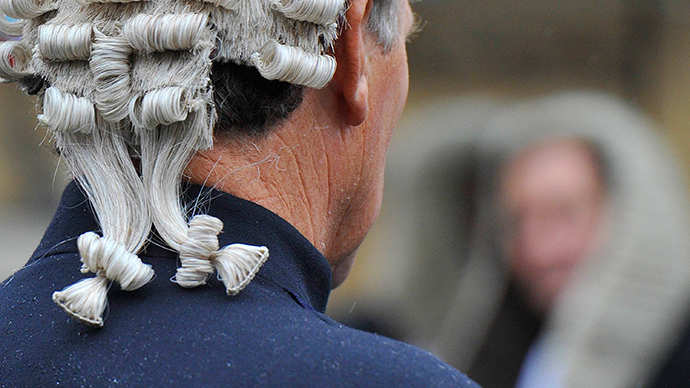 An Australian judge has incurred the wrath of child protection and gay rights advocates after stating that incest and pedophilia may no longer be considered taboo – just as gay relationships are now more accepted than they were in the 1950s and 60s.
District Court Judge Garry Neilson was recorded as saying that sexual contact between adults and children or siblings may no longer be regarded by society as "unnatural" or "taboo."

Just as same-sex relationships were once considered socially unacceptable, "a jury might find nothing untoward in the advance of a brother towards his sister once she had sexually matured, had sexual relationships with other men and was now 'available,' not having [a] sexual partner," he said, as quoted by Australia's Fairfax Media.

Neilson said that the primary reason for incest still being a crime is the high risk of genetic abnormalities in any children born as a result of the relationships.

"But even that falls away to an extent [because] there is such ease of contraception and ready access to abortion," he said.

He made the comments in April, in the case of a 58-year-old man charged with repeatedly raping his younger sister in 1981 in west Sydney.

The man pleaded guilty to sexually assaulting her when she was 10 or 11 years old in 1973 or 1974, but pleaded not guilty to the 1981 charges when she was 18 and he was 26.

The judge was also found to have given a 55-year-old rapist a lighter sentence because he did not ejaculate inside his young niece or "treat her roughly." She was 15 and 16 when she was raped in 2007 and 2008.

"His Honor took a favorable view of the most serious offense, count five, because there had been no ejaculation," Appeal Court Justices Lucy McCallum, Monika Schmidt, and Derek Price wrote in their appeal ruling in March 2013, Australia's Daily Telegraph reported.

Hetty Johnston – founder of Australian child sexual assault charity Braveheats – wrote to New South Wales Attorney-General Brad Hazzard, calling for Judge Neilson's suspension.

"It is just the most outrageous statement," Johnston told the Telegraph. "What sort of decisions has he been making? I think the community deserves to be reassured that this is not a view that is shared among the judiciary."

Dr. Cathy Kezelman, president of Adults Surviving Child Abuse, told Fairfax Radio Network that Neilson's comments were archaic and "beyond belief."

She said that profound damage is inflicted upon children when family lines are crossed in incest cases.

"It's finally been spoken about. But attitudes do need to shift. There are still a lot of myths, still a lot of entrenched, very damaging beliefs and that's why we need to speak out about it, attack those myths and educate people, so we're not hearing these outrageous statements," she said, adding that the attorney-general needs to investigate the issue and that it is necessary to look at the "caliber and awareness" of judges.

Jed Horne, the policy and project officer of the New South Wales Gay and Lesbian Rights Lobby, told Australia's Star Observer that "the comments attributed to the judge are completely unacceptable."

"Not only do they make a highly offensive comparison between being gay and sexual offences, but they are an affront to members of the community which have experienced sexual abuse in their lives," he said.
You can share this story on social media: