'Second CIA spy in Germany': Berlin raids Ministry of Defense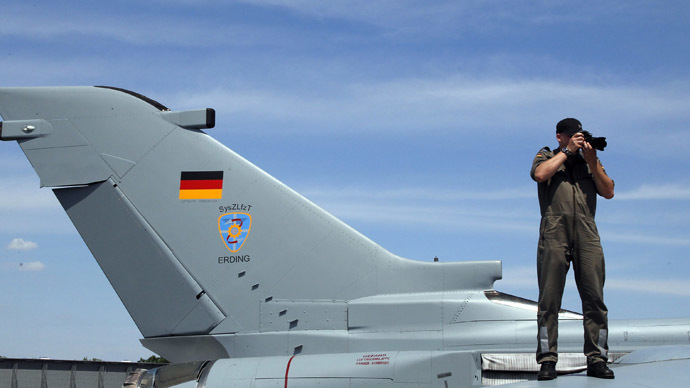 German authorities have carried out a raid on the residence of a defense ministry official suspected of passing secrets to the US, just one week after the arrest of a German intelligence officer who worked as a double agent.
Officials from the Federal Prosecutor's Office said Wednesday that residential and office premises of the staff of the Federal Ministry of Defense in Berlin were searched on "initial suspicion of activity for an intelligence agency."

According to the German newspaper Die Welt, a soldier of the Bundeswehr is suspected of committing espionage. The individual was said to have made "intensive contacts" with alleged US intelligence officials and was under the surveillance of the Military Intelligence (MAD) some time ago.

"When sufficient evidence existed, the case was handed over to the federal prosecutor," security sources told the paper.

The news comes just one week after a 31-year-old German intelligence official was arrested on suspicion of spying for a "foreign power" since 2012. German media reported the double agent, who has not been identified, worked on behalf of the CIA..
Germany lands second US spy. Will Germany hit 7-0 within the month? http://t.co/e3FMXnGTD8 #counterintelligenceworldcup

— WikiLeaks (@wikileaks) July 9, 2014
Chancellor Angela Merkel's coalition partner, Yasmin Fahimi, general secretary of the Social Democrats (SPD), has urged the "immediate removal of embassy staff involved and the immediate cessation of all other espionage in our country," according to Reuters.
US Ambassador John Emerson has been called in to meet a senior official at the German foreign ministry early on Wednesday to explain the BND case. According to a ministry spokesman, Emerson was expected to clarify the situation. Emerson was previously summoned to the Foreign Ministry on Friday following news of the first case.
Meanwhile, the United States has not denied allegations that the German intelligence officer arrested earlier was passing secret files to the US National Security Agency (NSA).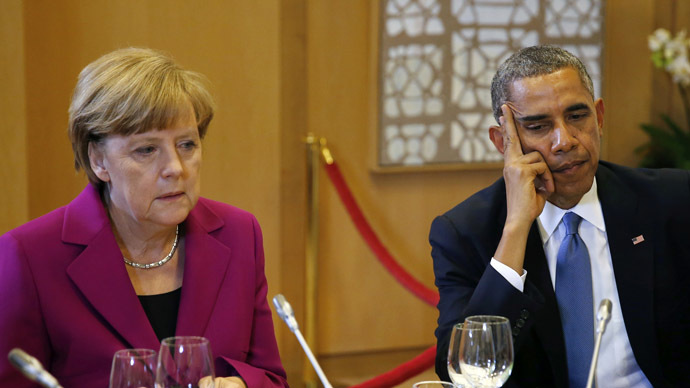 German Chancellor Angela Merkel spoke on Monday following the initial spy investigations, declaring, "It would be a clear contradiction of what I consider to be trusting co-operation" with the United States.
Americans admit to recruiting German spy

Relations between Berlin and Washington, representatives of NATO's two largest members, were already strained after NSA whistleblower Edward Snowden last year released documents showing that the NSA was conducting wide-scale surveillance on German citizens' communications – up to and including Chancellor Angela Merkel's personal cellphone.
You can share this story on social media: