Russia test launches first newly designed 'Angara' space rocket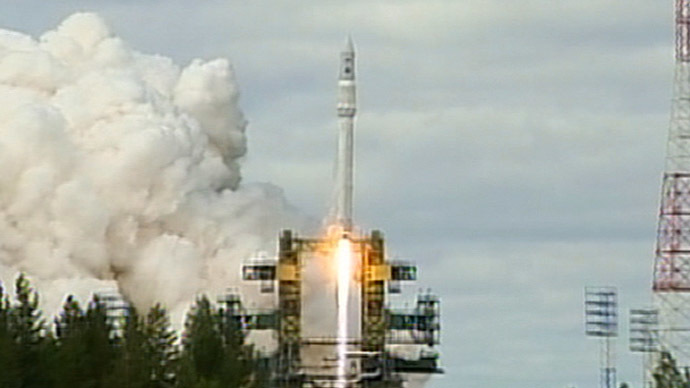 Russia has launched the ecologically clean Angara rocket from the Plesetsk military сosmodrome in Russia's north on the second try. It is the first space booster designed in Russia from a scratch since the collapse of the Soviet Union.
A Ministry of Defense statement says that the launch of Angara 1.2PP conducted by Russia's Airspace Defense troops has been a success.

"After the 21st minute from launch the second stage of the rocket with a full-scale mock-up payload has arrived to Kura range in the Kamchatka Peninsula, some 5,700km from the point of launch," Colonel Aleksey Zolotukhin, an official representative of Aerospace Defense command, told ITAR-TASS.
The maiden launch of Angara did not deliver any satellites into orbit.
The first attempt to launch Angara was terminated automatically on June 27 and the same thing happened the next day. A decision was taken to remove the rocket from the launch pad for detailed examination.
Finally, technicians discovered that a drop in pressure in the supercharger spherical tank had caused the launch to abort.
The malfunction was repaired on site without having to return the rocket to the manufacturer.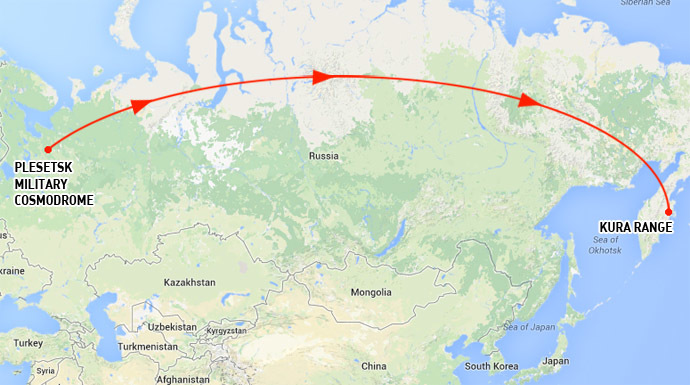 The Angara booster is actually the first rocket designed for civilian space exploration. The legendary Soviet rocket designer Sergey Korolev died in 1966, but all rockets in use today were created by him. The Proton rocket was first launched within Korolev's lifetime, while the world's most reliable Soyuz rocket booster is actually a modified Korolev R-7 rocket.
Brand new Angara rockets, Russia's first new design of space vehicle since the Soviet era, have been in development since 1994. It took 20 years and approximately $3 billion to ready Angara for launch into space.
The Angara rocket family was developed by the Moscow-based Khrunichev State Research and Production Space Center and is a future mainstay of Russian space boosters.
There will be four highly adjustable types of boosters, from light ones capable of delivering vehicles weighting 1.7-3.7 tons into orbit, to heavy class boosters with a 28.5 ton payload capability. This covers practically the entire spectrum of space launches, with the exception of super heavy booster which are at the design stage.
The new rockets are meant to ensure Russia's access to space from its own territory – the Plesetsk Cosmodrome in the north and Vostochny Cosmodrome, currently under construction, in the Far East.
You can share this story on social media: