E. Ukraine's Lugansk: From busy city to ghost town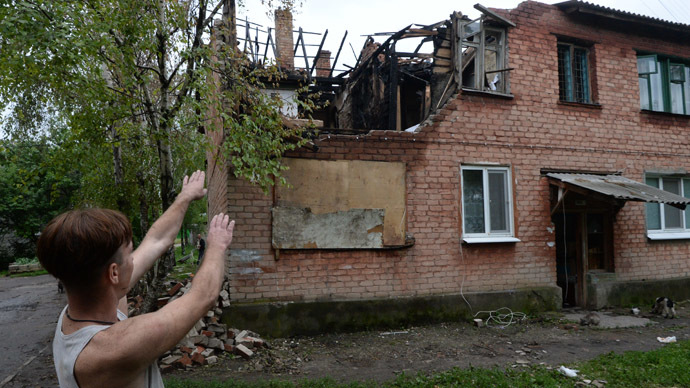 One of Ukraine's biggest cities in the east, Lugansk, once home to almost 450,000 people, has recently become a ghost town – deserted streets, broken glass and abandoned households after repeated attacks by Kiev troops.
The bombing never stops. Every day bring news destruction and new casualties. Shells are landing not only in the suburbs but also in the city center, making Lugansk a very place dangerous to live in.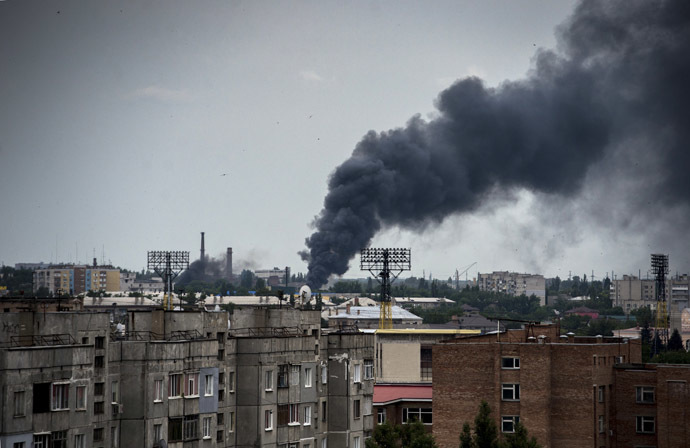 Just in the past 24 hours, Kiev forces fired 13 artillery shells at the city, killing two people and injuring six more, according to Lugansk city council. Residential blocks and several public buildings were destroyed in the attack.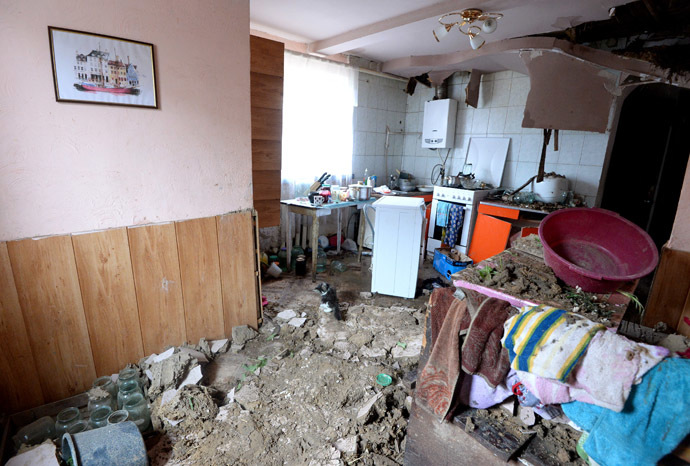 On June 9, there was a strike on a residential building in the city center - all the people miraculously survived. "I had just gone out to the balcony and then I heard glass breaking and I realized we were being attacked," says Grigory Rudenko, a local resident.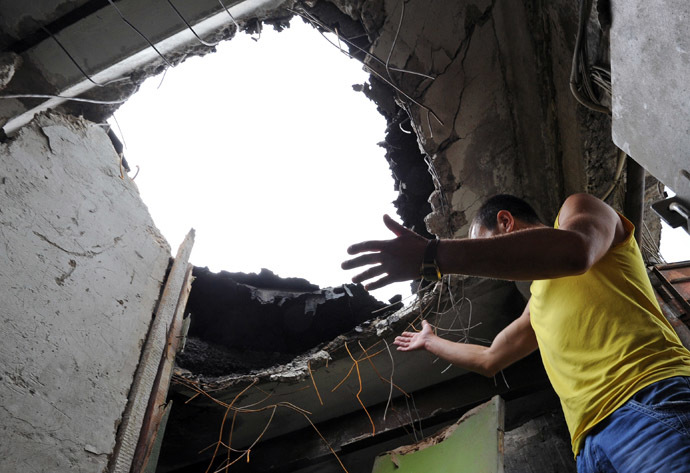 Another resident, Valentina Verbetskaya, is happy that the bombs didn't hurt her neighbor: "You were on a balcony? And you survived? Oh, my God!""I don't know what to do, where to hide, where they're going to fire from next time…" she adds.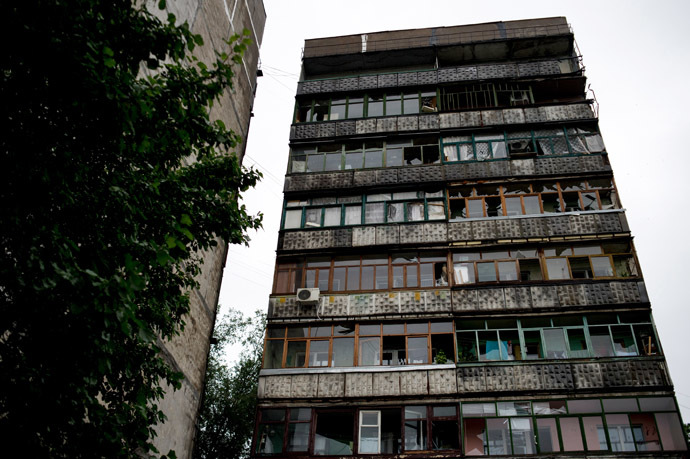 The locals joke that there are no traffic jams in Lugansk as the majority of its residents - tired, nervous and angry - have already left the city to escape the attacks.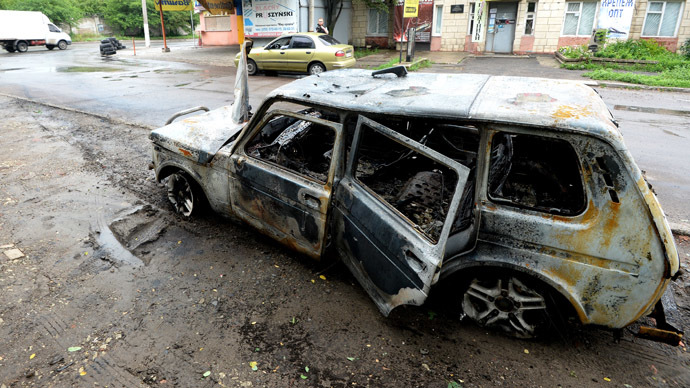 Local residents who have remained in Lugansk worry that a humanitarian crisis may engulf the city: food, water supplies and electricity are scarce and local hospitals may soon stop functioning in the area.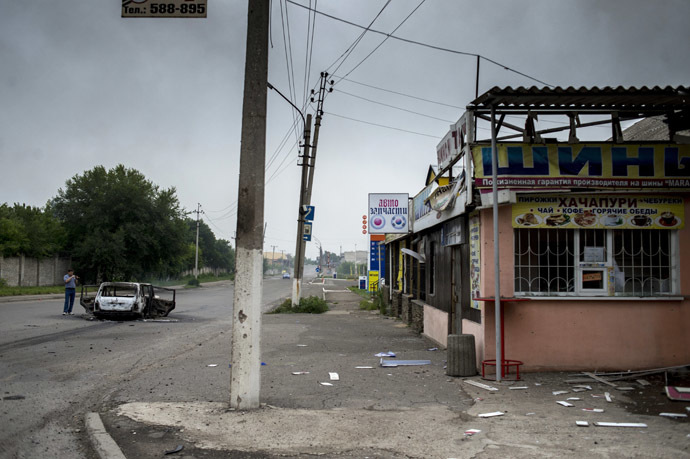 The city's public services such as banks, shops, post offices and restaurants have closed their doors in fear of possible attacks.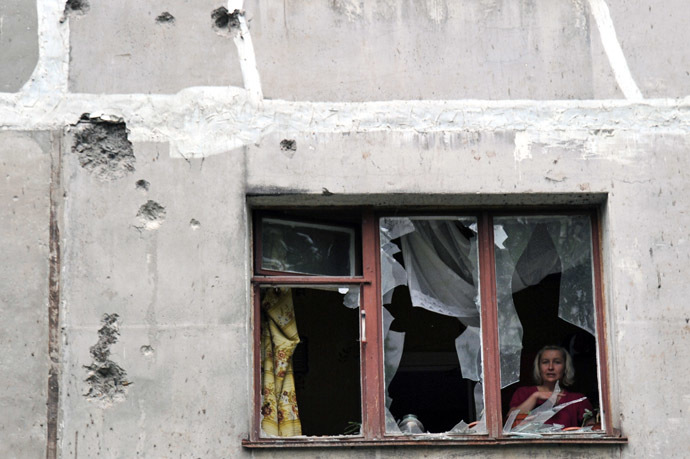 RT video depicts a damaged building which used to be one of the city's banks in Lugansk's center. A self-defense forces base was reportedly the aim of the Kiev troops. However, this is about 1 km away from the building.
RT's Maria Finoshina reports from the scenes of recent attacks in Lugansk.
You can share this story on social media: