Self-healing 'transformer' drones – future of warfare?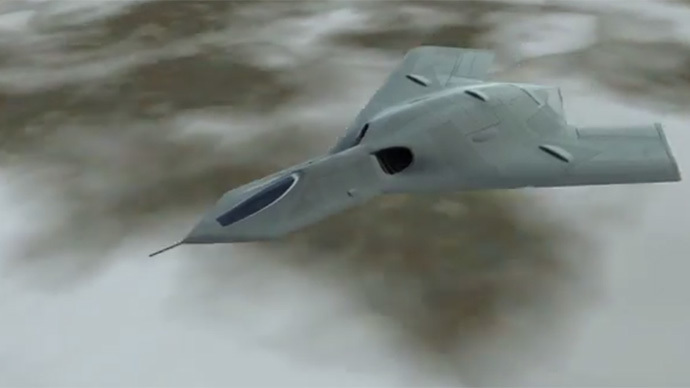 Future aircraft should be able to heal themselves in flight, include 3D printers that could produce mini-drones during a mission, and even use a 'transformer' technology, believes BAE Systems claiming all of this could become a reality by 2040.
Scientists and engineers from the British defense company BAE Systems and the Ministry of Defense believe that in just 25 years from now a lot of game changing technology will be in use.
In future the unmanned aerial vehicles (UAVs) could create the "ultimate adaptable taskforce" and a team from BAE's research and development facility in Warton Lancashire is working with the UK government as well aviation experts from leading universities to explore the potential of this technology.
To illustrate some of their ideas and projects BAE has released a number of concept videos.
In a production called the Survivor, researchers are investigating a possibility of using a light weight adhesive fluid, which can be installed inside an aircraft to allow jets to heal themselves mid-flight in just a few minutes.
They also showed off what they called a "Transformer" type of aircraft: a long range airplane that can split into a number of smaller military jets mid-air and could be used for a number of activities including offensive missions, dropping supplies or carrying out surveillance. After completing their mission the jets would then join back into one aircraft to get back to base.
The aerospace and defense boffins also showed off a laser gun concept which would engage enemy missiles at the speed of light. However rain, dust and turbulence would interfere with their technology. While similarly futuristic rail guns are already close to being deployed by the military, their potential is limited because of the prohibitive amount of electricity needed to fire them.
The crucial technology to most of the engineers' ideas is the concept of printing metals, alloys and other lightweight materials in mid-air. Engineers from BAE had already used a 3D printed metal part in a Tornado fighter, but the future concept suggests installing a printer aboard an aircraft which would allow printing full-scale drones mid-flight.
"Of course we don't know exactly what sorts of aircraft technologies will be used in 2040 with any certainty, but it's great to be able to show the public some concepts that might be possible through projecting where today's technology could get to," said Nick Colosimo, a futurist and engineering manager within the research team.
It is unclear if any of these ideas will develop beyond the concept stage any time soon though. As the F35 fighter jet project has shown, even less ambitious new technology does not always go to plan and can become expensive and delayed before it finally reaches the battlefield.
You can share this story on social media: