​Meet Russian tablet that beats hackers by physically disconnecting camera, mic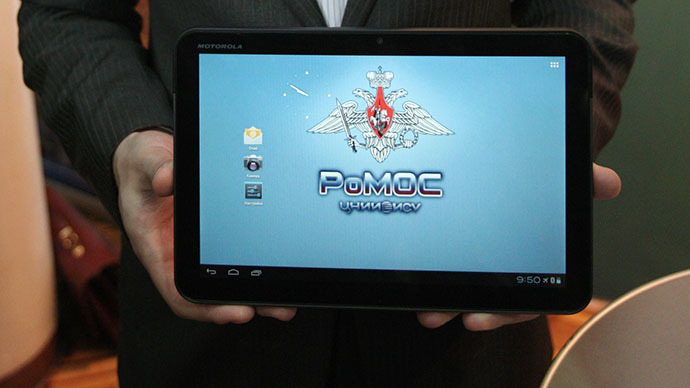 A clever hacker can turn a modern mobile device into a spy, surveilling its owner. But there is a straightforward response to it. A new Russian tablet thwarts hackers by physically disconnecting communication modules and sensors on demand.
The blunt-but-effective approach may sound like overkill, but the developer, a Russian research institute specializing in creating communication systems and providing IT security solutions for the military hopes their potential clients would appreciate it.
The device, dubbed 'Rupad' by some media, is meant for the Russian armed forces, law enforcement agencies and secret services. The 'kill communications' button it features affects GPS, 3G, WiFi and Bluetooth modules, as well as its two cameras, microphone and even speaker, Deputy director for development at TsNII EISU, Dmitry Petrov, told RIA Novosti.
Other specific features of the tablet include an Android-derived operating system that is meant to add an extra layer of anti-hacking protection and also replaces Google's application store with another one, where all apps are vetted by the device producer.
The tablet can work 1 meter underwater for at least 30 minutes, functions in hot temperatures of up to +55 degrees Celsius, and is shock-resistant. An extra-tough variant fit for combat zone is available.
The institute has produced dozens of prototypes to be delivered for testing to potential customers. If the device is approved, the producer may develop a variant for civilian market aimed at buyers requiring high level of protection of their data, like top executives and people concerned about their privacy.
You can share this story on social media: