​Blackphone lands: World's most spy-resistant phone sold out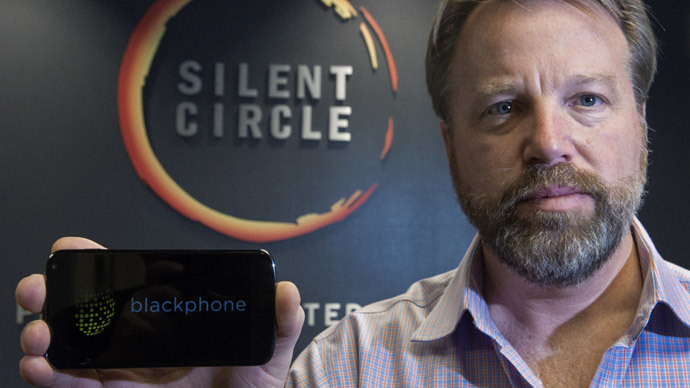 Blackphone, the much-ballyhooed collaboration between anti-NSA encryption powerhouse Silent Circle, and Geeksphone, a company owned by a former tech prodigy, has begun shipping around the world. The initial inventory has already sold out.
While security-conscious phones have been sold in the past, the idea took off after the revelations of global NSA surveillance leaked by former security agent Edward Snowden.
According to its makers, Blackphone, which sports a minimalist design and uses a custom Android-based OS, offers "an unparalleled product ideal for information workers, executives, public figures, and anyone else unwilling to give up their privacy."
"Reclaim the power of choice. Now only you decide what to share, what to communicate, and what to keep entirely to yourself," urges their website.
By keeping its development program under wraps, the Swiss-based manufacturers of the device have built up a mystique that has led many to believe that the phone is NSA-proof – something its inventors have not themselves claimed.
But now first reviewers have been able to get their hands on the device, and the verdicts are in.
"If you're running a small or medium-sized business and are looking for a consumer device that can help protect your data, the Blackphone is a good option," says respected technology portal Ars Technica.
"Is this the phone you give your parents or kids to help protect their privacy? Maybe, if you're not afraid of doing a bit of preconfiguration and coaching. But you're probably better off just configuring the phones they already have."
Several reviewers have found that the sealed operating system largely prevents data leaks, despite sporting a sparse and somewhat outdated interface.
There has also been praise for the encoding methods of Silent Circle, which encodes all phone calls, texts and contacts transmitted to and stored on the phone. The Californian company used similar technologies to create a hard-to-breach email service, which it shut down once the NSA began demanding access last year.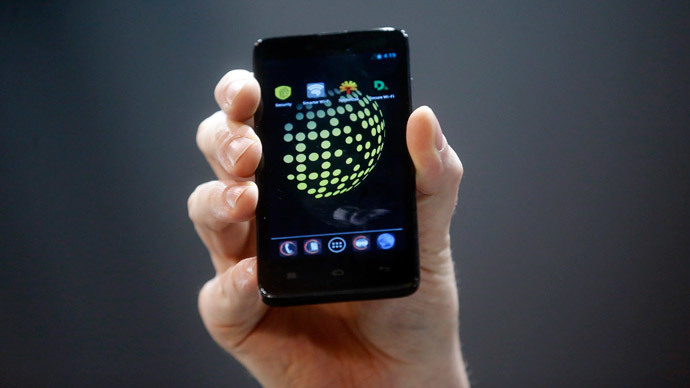 Additionally, the phone gives the user tight control over which phone masts and wireless services it connects to, and prevents Blackphone users' wireless connection history from leaking out and exposing users' locations and travelling patterns.
On the downside, for its somewhat steep $630 price tag, its specs are unimpressive, even though it isn't the phone's selling point.
This does not appear to have affected demand, and the producers, led by Javier Agüera, who founded niche smartphone maker Geeksphone at the age of 16, cannot keep up with the demand. While it hasn't published how many devices they have sold so far, the company says it will not take new orders until the middle of this month.
Whether this means the SGP Technologies' Blackphone has gone mainstream, or if it is just a stylish gadget for curious technophiles is not clear. But its impact on the market is becoming apparent.
"What's really important in the end about the Blackphone is that it has made the idea of a privacy-focused phone a reality—and it opens a conversation about what security technology can do for average people," sums up Ars Technica.
The launch of the Blackphone could force bigger mobile players to pay more attention to privacy for a wider audience, but in the meantime CEO of SGP Technologies, Toby Weir-Jones, believes the Blackphone's arrival "puts mobile privacy directly in the hands of professionals and consumers everywhere."
"In a world where devices and apps increasingly offer features only in return for users' personal or sensitive information, the pent-up demand for Blackphone shows there is strong, international demand for our brand's devices and services that stand apart by placing privacy before all else," Toby Weir-Jones commented on the launch of their product.
You can share this story on social media: