Norwegian researchers harvest organs of 1,000 people without relatives' consent – report
Published time: 28 Jun, 2014 01:48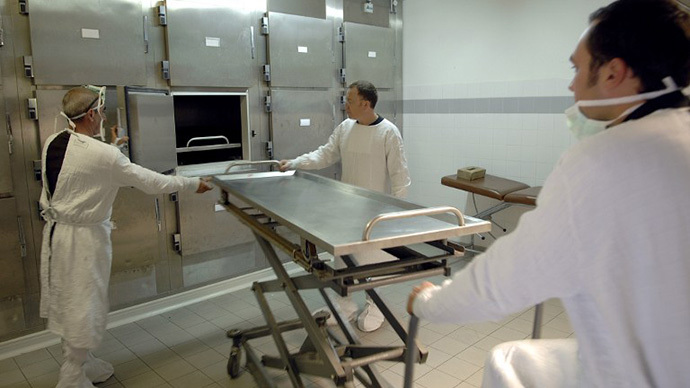 Researchers at Norway's Institute of Forensic Medicine removed parts of organs from 1,000 accident victims without their relatives' consent and stored them for experiments over the course of 13 years, local VG newspaper has revealed.
According to the report, tissues were harvested from victims between the ages of 15 and 85 who died as a result of accidents, illness, or poisoning.
This was done to build up a biobank of control tissues for experiments, the paper said. However, permission from their relatives was not obtained.
"The material is anonymized to compare the findings of any special investigations against a normal population," Bjørn Magne Eggen, director of forensic sciences at the Norwegian Institute of Public Health (NIPH), told VG.
In May, VG also revealed that forensic experts at the same institute had taken the brains and other organs of some 700 babies for research – again without the consent of their relatives. The research was dedicated to Sudden Infant Death Syndrome (SIDS).
The institute halted the research following the discovery, due to the "uncertainty of the legal basis for the collection of these tissue samples for research," the organization said on its website.