NSA Playset: Hackers invited to become digital James Bonds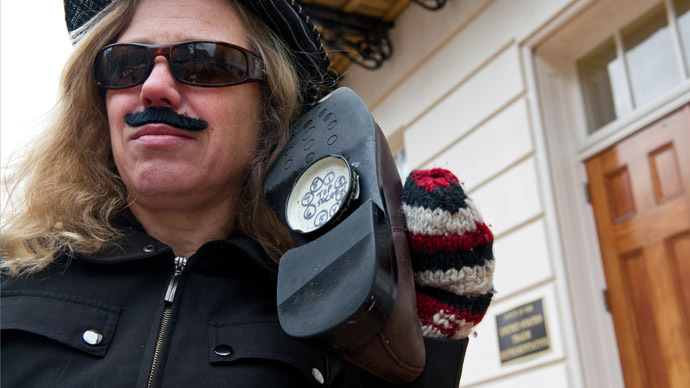 The grandeur of the NSA's global surveillance has enlightened ambitious hackers to create data mining gadgets just as good as the original brand. Their NSA Playset website contains valuable ideas to help a Handyhands Vulgaris become a Spyus Supremus.
The NSA's unprecedented eavesdropping capabilities have been reached through a combination of monstrous internet data interception centers and installation of specially designed gadget and bugs in the right places. But are they really that special?
After last year Germany's Der Spiegel published a 48-page catalog of gadgets used by the NSA back in 2008, a group of hackers led by security researcher Dean Pierce decided to make an attempt to reconstruct these NSA spying gadgets using open-source hardware.
A group of electronic enthusiasts dubbed the project "NSA Playset". What they try to do is not just construction of devices for 007's arsenal, but rather to protect the public from constant eavesdropping.
Welcome to the home of the NSA Playset.

In the coming months and beyond, we will release a series of dead simple, easy to use tools to enable the next generation of security researchers. We, the security community have learned a lot in the past couple decades, yet the general public is still ill equipped to deal with real threats that face them every day, and ill informed as to what is possible.

Inspired by the NSA ANT catalog, we hope the NSA Playset will make cutting edge security tools more accessible, easier to understand, and harder to forget. Now you can play along with the NSA!
"To someone who is not an expert in the field, the capabilities in the catalog might seem far-fetched or ultra-high tech," a participant of the NSA Playset project, Michael Ossmann, told Mashable. "What we want to show is that these capabilities are very much achievable and practical. And by pointing out how easy they are to achieve, we hope that we can raise awareness of security threats in our computer system."
Very soon the hackers found out that the devil is not as black as he is painted and NSA tools are quite ordinary, though sophisticated, electronics and therefore could be reproduced.
"There's nothing really unique in what the NSA is doing, they just have the dollars to make more sophisticated equipment," another NSA Playset project member, Josh Datko, also known as the founder of Cryptotronix, an open source hardware company, told Mashable.
"It's kind of surprisingly easy to recreate them," he said.
The group is trying to make their own versions of bugs that should be physically implanted into a desired computer to intercept signal and send it by air to spy's receiver or give him a possibility to directly connect to computer's memory using mobile platforms.
In August, the NSA Playset enthusiasts are planning to showcase and discuss their creations with other security researchers at the Def Con hacking conference in Las Vegas.
Any researchers interested in collaboration with the NSA Playset are welcomed.