'Deadly danger': UK and Germany warn of Islamist fighters' plans to attack in Europe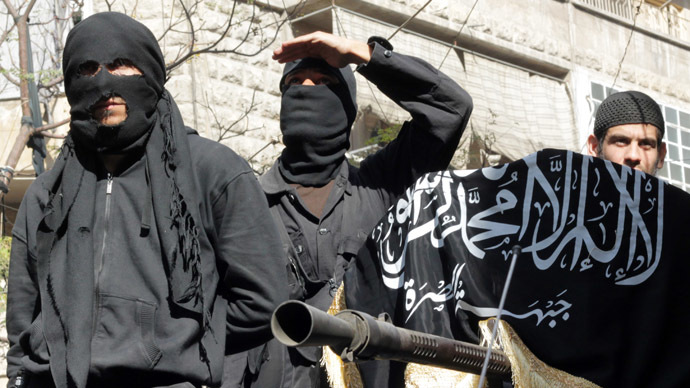 UK Prime Minister and German interior minister have warned on Wednesday that Islamist fighting in the Middle East is going to directly affect Europe as jihadists are going to carry out attack on the European soil too.
The UK Prime Minister, David Cameron, said Wednesday that Islamist insurgents in Iraq were planning to attack Britain and that the world could not sit back and let militants do as they please in "ungoverned spaces."
Cameron hit back at critics who have said western powers should leave Iraq and the Middle East to their own devises.
"I disagree with those people who think this is nothing to do with us and if they want to have some sort of extreme Islamist regime in the middle of Iraq it won't affect us all. It will," Cameron said during Prime Minister's questions.
London has said it has ruled out any military intervention in Iraq, but it's not clear whether Britain's overstretched and underfunded military would be capable of deploying personnel there anyway, although the UK has sent an "operational liaison and reconnaissance team" to Baghdad. London has also pledged to crack down on Britons' travelling to the region to fight in the insurgency.
"So the right answer is to be long term, hard headed, patient and intelligent with interventions that we make ... because these problems will come back and hit us at home if we don't. The estimates are now that this [ISIS's rise in Iraq and Syria] is a greater threat to the UK than the return of jihadists from the Afghanistan or Pakistan region," Cameron said.
Cameron said that an estimated 400 people from the UK have taken part in fighting with ISIS in Iraq and Syria, although he admitted that as regards Iraq the UK government has considerably less information than about the situation in Syria.
Cameron was adamant that these jihadists pose a serious threat to the UK.
"The people in that [Islamist] regime as well as trying to take territory are also planning to attack us here at home in the United Kingdom."
'Deadly danger'
Germany's interior minister said Wednesday that fighters returning back to Europe from Syria are no longer an "abstract threat" but a "deadly danger."
During a presentation of the German domestic intelligence service (BfV) report, he said an estimated 2,000 Europeans including 320 German citizens have gone to Syria to fight with forces opposed to President Bashar Assad.
"We had feared that those returning from the Syrian conflict might plan attacks here. We know those fears were well founded. An abstract danger has turned into a concrete deadly danger in Europe," he said.
The chief of the BfV Hans-Georg Maassen said that the German authorities have narrowly averted an attack on Bonn before Christmas that would have caused many casualties.
As a result of the continuing threat Germany has introduced a program of anti-radicalization and set up phone hotlines for families who are worried their children might be planning to leave for Syria.
The BfV estimates that in Germany alone there are around 43,000 Islamists, with members of the ultra-conservative Salafist movement growing daily.
Maassen said that young people are sharing experiences and videos of the civil war in Syria online.
"They are posting gruesome pictures of executions, of severed heads…it is staggering to see the numbers of 'likes' and links, and it shows there is a group in Germany, which is ready to be radicalized and to travel to Syria," he said.
You can share this story on social media: