Powerful hurricane tears roofs off, trees out in Russia's Far East (VIDEOS)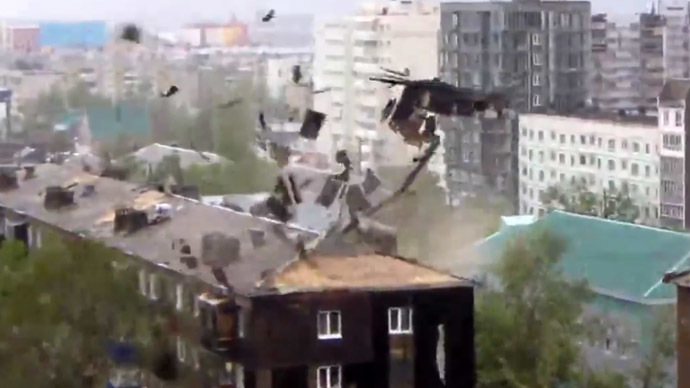 As Friday the 13th's (bad) luck would have it, a devastating hurricane hit the Sakhalin Region in Russia's Far East, ripping off roofs, knocking down trees and power lines, cutting electricity for nearly 20,000 residents.
Repair works are now under way on more than 300 sites of Yuzhno-Sakhalinsk, the administrative center of Sakhalin Region, which storm unexpectedly hit late afternoon on Friday.
The hurricane in the city of Yuzhno-Sakhalinsk toppled over 1, 500 trees.
Some of them crushed cars flat, making this Friday the 13th truly unlucky for their owners.
Violent wind gusts of over 75mph (121kph), ripped tiles off roofs.
…dumping roof fragments on roads and cars.
An emergency situation regime was introduced in southern Sakhalin after the hurricane.
You can share this story on social media: