Denmark allows gender change without forced sterilization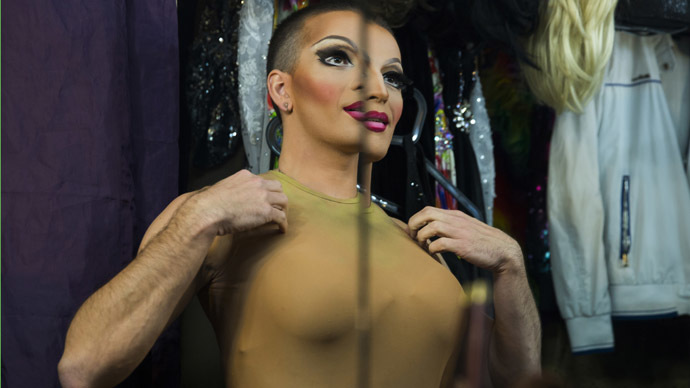 The Danish parliament voted to scrap a law forcing transgender people to undergo sterilization before they are legally allowed to change their gender, making Denmark the first country in Europe to legalize sex reassignments without a clinical diagnosis.
The new law will take effect from September 1 this year and will allow any citizen over the age of 18 to change their gender after six months of 'reflection' and without the need for a surgical procedure.
"[The new law] will make life easier and more dignified for the individual, for example, when you are asked for ID in shops," Interior Minister Margrethe Vestager said on Wednesday.
The Danish law comes after the World Health Organization (WHO), along with several of its UN subsidiaries, issued a report last week calling for the elimination of "forced, coercive and other involuntary sterilization," because "These sterilization requirements run counter to respect for bodily integrity, self-determination and human dignity, and can cause and perpetuate discrimination against transgender and intersex persons."
Although this is the strongest statement yet from the WHO in support of transgender people, they still classify them as suffering from Gender Dysphoria, or Gender Identity Disorders, which campaigners argue perpetuates discrimination by suggesting that transgender people are suffering from mental illness, which is still a stigma.
The Netherlands also banned forced sterilization for gender reassignment in December 2013, as well as Sweden earlier this year.
Europan LGBTI rights groups have applauded the change.
"Just like in 1989, when Denmark became the first country in the world to introduce a legal concept of same-sex partnership, today Denmark pioneered another significant change in Europe. Instead of keeping the state in charge of a person's body and life, the parliament recognized that these are rights pertaining to the individual," Gabi Calleja, co-chair of ILGA-Europe's Executive Board, told Gay Star News.
In 1992, the European Court of Human Rights recognized that a state's refusal to allow someone to write their changed gender on their official documents was a violation of the European Convention of Human Rights.
But more than 20 years later many transgender people across the continent are still struggling to get their gender recognized legally, including in countries which champion human rights like France and Belgium.
You can share this story on social media: