Blast targets self-proclaimed E. Ukraine leader's vehicle, 2 killed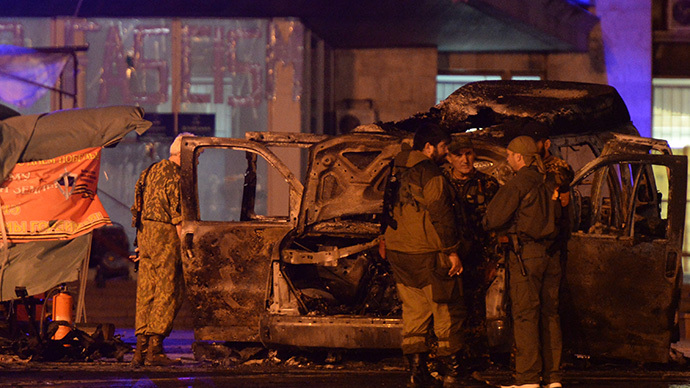 The minivan belonging to self-proclaimed People's Republic of Donetsk (DNR) leader Denis Pushilin was blown up late on Thursday. Two people were reportedly killed and two others were injured in the blast.
Those wounded include security guards and Pushilin's aid, known only as Richard, RIA Novosti reported. All the injured remain in critical condition.
DNR said on Twitter that two people died after being injured.
"The explosion came from the car beside the minivan. The car lined up right next to the minivan for the purpose of blowing it up," Pushilin told RT.
Pushilin was not wounded in the explosion, as he was out of town at the time.
The minivan blew up almost as soon as it started moving, eyewitnesses stated. As the security guards jumped out of the vehicle, unidentified armed men started shooting at them.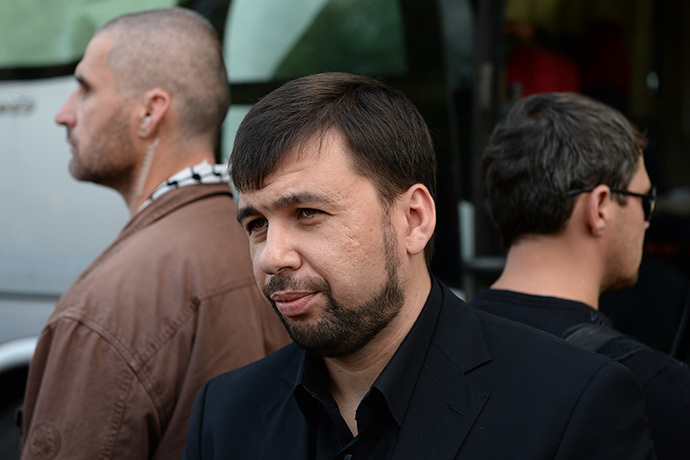 Just last week, Pushilin's aid, Maksim Petrukhin, was shot dead. A week before that, unidentified men targeted another DNR leader.
Pushilin blamed the explosion on his political rivals."Discussing who was behind it all would be just a guess. Our political opponents are well known. Of course all the suspicion falls on Kiev,"RIA Novosti quoted him as saying. He added that the attackers acted like professionals.
You can share this story on social media: