'Worst in years': France hit by nationwide train strike (PHOTOS)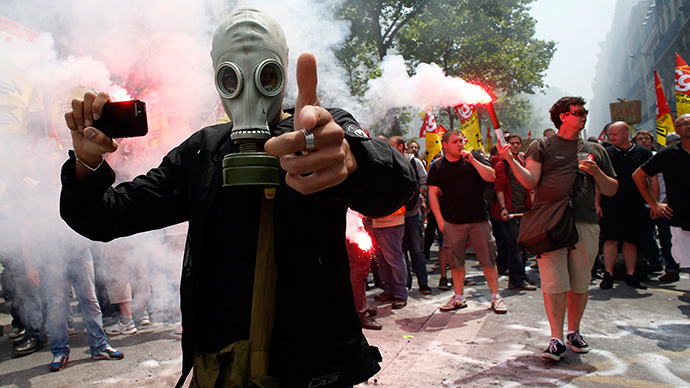 French trade unions are to extend their nationwide rail strike – which has caused the worse disruption to the country in several years – to Friday. Half of all train journeys across France have been canceled.
Unions reported unsuccessful meetings with transport minister Frederic Cuvillier, after which it was announced that the strikes would continue until 7 p.m. Paris time on Friday. The strike, which began Tuesday evening, was originally intended to only last 24 hours.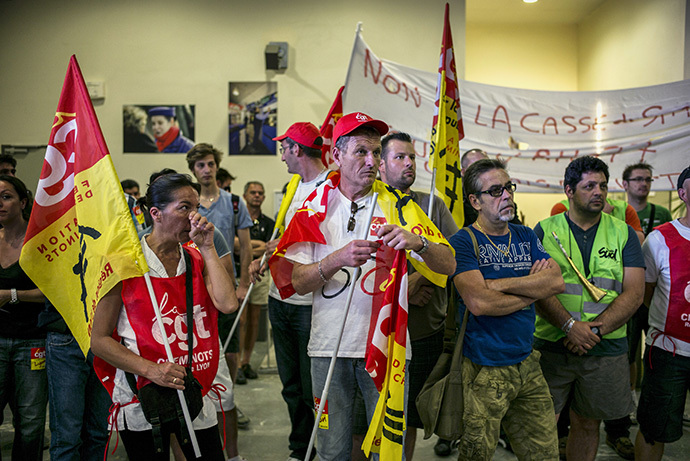 "Once again, the minister has not heard the rail workers' demands. He has put a little ribbon around the reform, but there are no fundamental changes," SUD-Rail unionist Nathalie Bonnettold told BFM TV shortly after talks reached a close on Thursday.

Only 40 to 60 percent of inter-city trains operated on Thursday. Local services operated at a much lower frequency, with only one-third of the services functioning.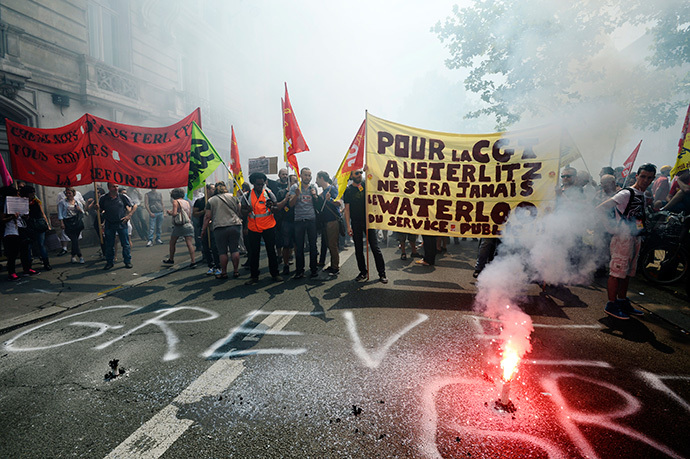 Rail unions are in disagreements with the transport ministry over plans for the reform of SNCF, France's national rail company. The government wants to unite it with RFF (French Rail Network) in a single holding structure, while keeping them separate, Reuters reported.

SNCF staff believe their working conditions will suffer as a result of the two being maintained as different operations.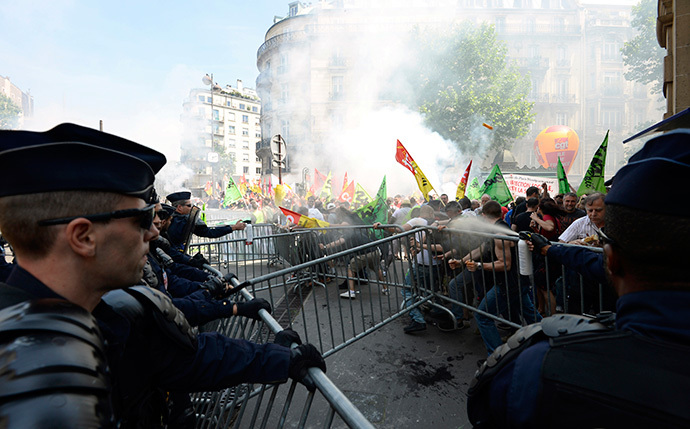 The workers also believe that track neglect was a major factor in a fatal rail accident last year. Seven people died in the train derailment.

Transport problems caused by the strike were exacerbated by a Europe-wide taxi driver protest against the use of smartphone apps to book car services, which drivers say negatively impact their livelihood.

The drivers staged a 'go slow' protest during rush hour and blocked Parisian airports.

On Thursday, there were reports that 355 kilometers of traffic jams were surrounding the Paris region.

At Lille-Flandres station, protesting rail workers occupied the tracks to prevent trains from departing or arriving, France's The Local reported.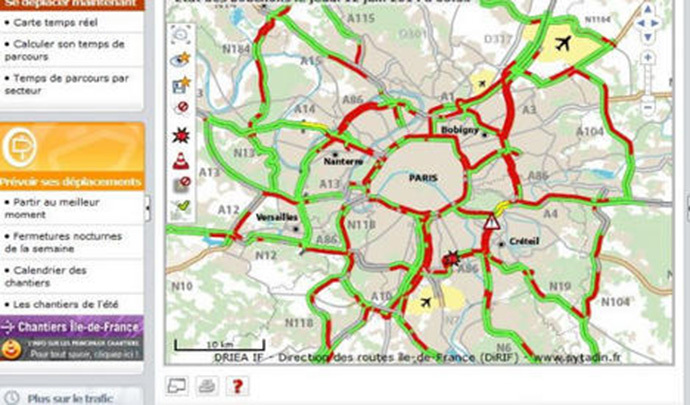 You can share this story on social media: