Dozens of Spanish cities march in protest against monarchy (PHOTOS, VIDEO)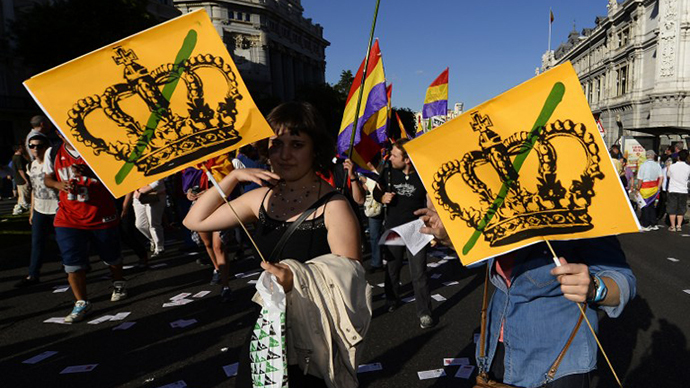 Thousands of Spaniards flooded Madrid's downtown Puerta del Sol on Saturday, relentless in their pursuit of a referendum to do away with what they see as an out-of-touch and outdated monarchy. Fifty cities have erupted in protest.
Public sentiment in a country struggling with a huge recession and plagued by several years of bad government decision-making reached a new tipping point when on Monday, June 2, when King Juan Carlos announced his abdication in favor of his son, 46-year-old Crown Prince Felipe.
Fifty of Spain's largest cities have now joined in the chorus of national discontent.
Nueva actualización del listado de más de cincuenta movilizaciones por el #ReferéndumYAhttp://t.co/jKmgI3lOQxpic.twitter.com/h9UfagPVYC

— Referendum YA (@ReferendumYA14) June 7, 2014

Protesters waved the red, purple and gold flags of the Second Spanish Republic and banners reading "No more kings! Referendum! Real democracy without kings" and "Referendum for a constitutional process."
The same scene could be seen Monday after the abdication led to a spontaneous outpouring of 20,000 people onto Madrid's streets in a protest coordinated by the 15-M anti-austerity movement. "Spain, tomorrow, will be Republican," protesters chanted. On Saturday, the protesters repeated their demands.
The crowds wish to change the course of Spain's political history ahead of June 19, when Felipe's coronation is due to take place. The protesters see taking to the streets in a demonstration of people power as their only option, as both the ruling right-wing Popular party and the centrist Socialist opposition – which will oversee the transition in Parliament – are overwhelmingly in favor of keeping the monarchy.
In Barcelona, the capital of Catalonia – which is seeking complete independence from Madrid – thousands also flooded the streets to proclaim a republic.
Activists, shouting "Dear Felipe, nobody has chosen you," swore to pursue independence.
Spain's monarchy, descended directly from the ancient regime Bourbons who ruled France before and after the 1789 revolution, has had a checkered history. Juan Carlos's grandfather, King Alfonso XIII, fled the country in the face of a popular revolt in 1931 and the country became a republic.
The reputation of the royal family was at its peak in 1975 when, on the death of fascist dictator General Francisco Franco, Juan Carlos was invited back to become king. He initially enjoyed widespread popularity for playing an active part in building a modern democracy, but when Spain was in the throes of a deep economic recession in 2011, a series of corruption scandals made a huge dent in the royal family's reputation. The King's son-in-law and his companies became the focus of a fraud investigation involving millions in public money.
Afterward, anything the monarchy did that was out of place or in contrast to the staggering unemployment and misery of the Spaniards was perceived as a great outrage.
Although Juan Carlos did not appear to take much heed of the economic and political unrest sweeping Spain in the last few years – instead describing Felipe's crowning as a sort of renewal and a chance to rebuild things anew – it is now up to the prince to sort out the monarchy's messy reputation, which he inherited.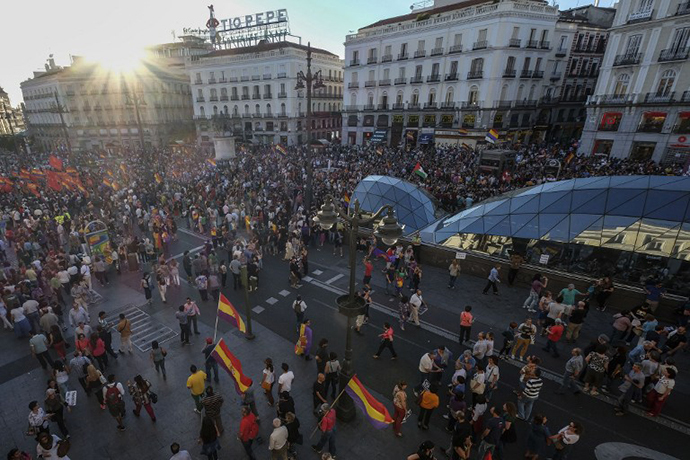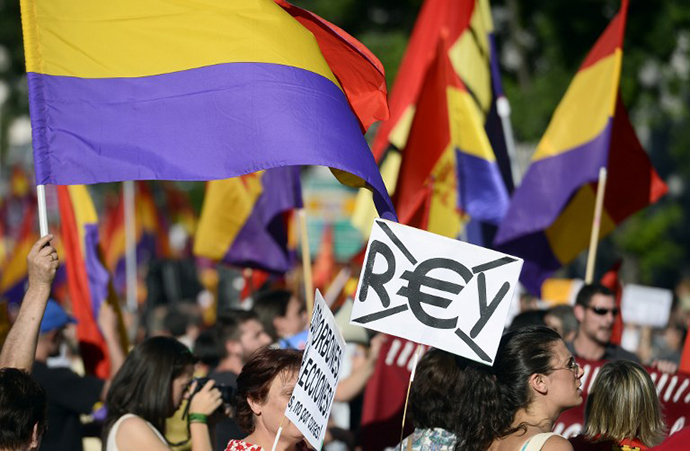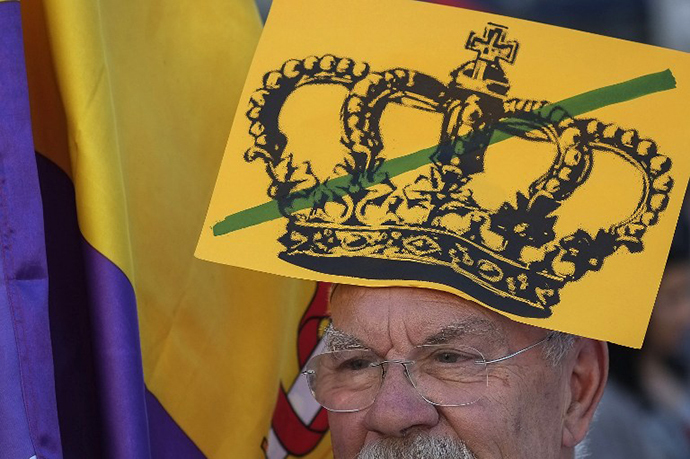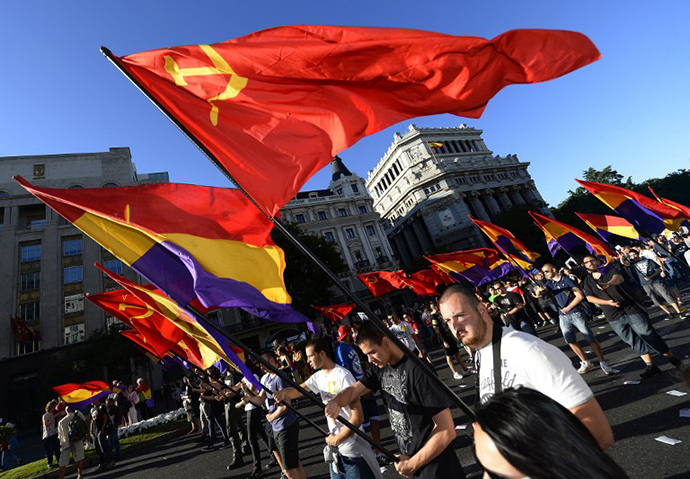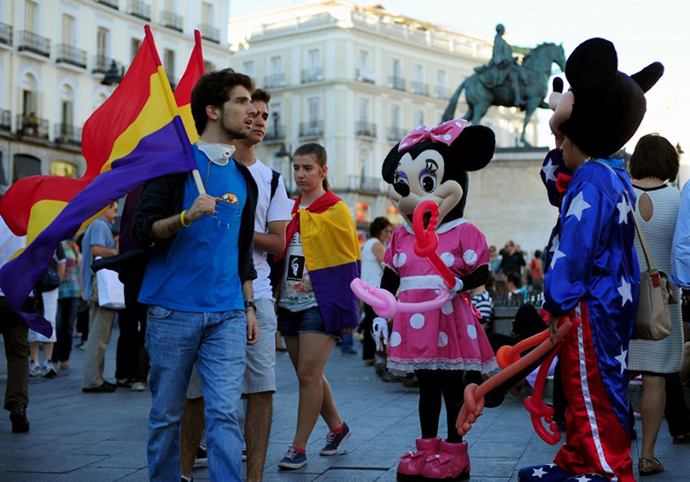 You can share this story on social media: