Slavyansk self-defense forces shoot down Kiev 'spy' plane (VIDEO)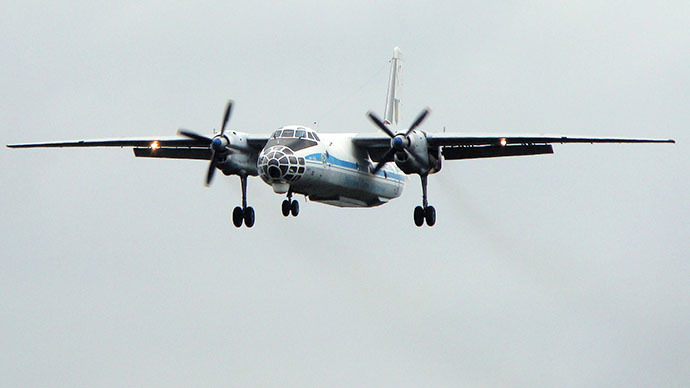 The anti-Kiev militia says it has downed Ukrainian army's An-30B plane near the city of Slavyansk in eastern Ukraine. The self-defense forces told Russian media that the Ukrainian military used the aircraft for "surveillance."
"During the whole day a Ukrainian surveillance plane was hovering [over Slavyansk]. Self-defense forces downed it – one engine caught fire," a local militia representative was cited as saying by Itar-Tass news agency.
Another militia member told RIA Novosti that the aircraft was flying over the city center and self-defense forces shot it down using anti-aircraft guns.
He added that the pilots managed to eject while the aircraft crashed near the village of Mayak. The commander of the Slavyansk self-defense forces, Igor Strelkov, said that there were four pilots, adding that Kiev sent two helicopters to find its troops.
As self-defense representatives told the press, they saw black smoke billowing over the spot where the aircraft crashed. There has not been any official confirmation of the crash from Kiev.
An An-30B is a twin-engine, four-crew aircraft.
On Thursday, Strelkov told RIA Novosti that Slavyansk self-defense forces have shot down a total of four helicopters in the past there days.
On June 3, the anti-Kiev militia shot down a helicopter and a Su-25 fighter jet. Before that another two MI-24 helicopters were shot down. On May 29, anti-Kiev protesters downed a Mi-8 Kiev helicopter, killing 14 Ukrainian soldiers.