German MPs 'informally' approve delegation to meet Snowden in Moscow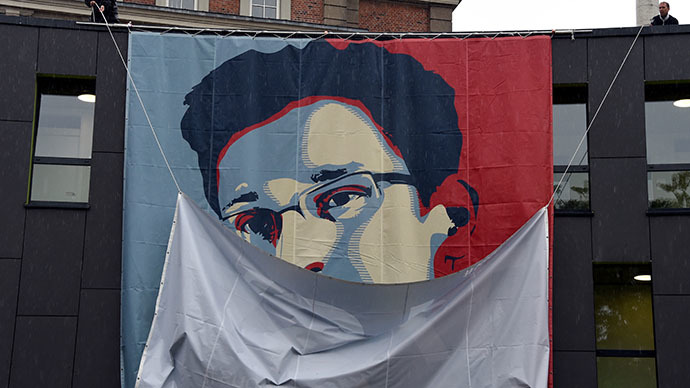 Members of the German legislative committee, appointed to investigate NSA snooping of Chancellor Merkel's phone, plan to visit Moscow to meet whistleblower Edward Snowden who exposed the spying scandal.
From 'Truth is coming' to 'Merkel Effect': Top 13 Snowden quotes
MPs from Merkel's ruling coalition the Christian Democrats (CDU) and Social Democrats (SPD) have voted in an "informal discussion" to send a delegation to Russia, instead of interviewing him in Germany, as was also proposed, German media report.
After controversial discussions Left and the Greens voted against the motion. They demanded instead to create all the conditions for a Snowden hearing to take place in Germany. This request was rejected by a majority of the coalition, as the German federal government gave no guarantees that Snowden's visit to Germany would not result in his arrest and subsequent extradition to the United States.
The plan now is to visit Moscow before the start of the parliamentary summer break on July 5. Snowden testified live once before on April 8 to a committee of the Council of Europe in Strasbourg via a video conference call.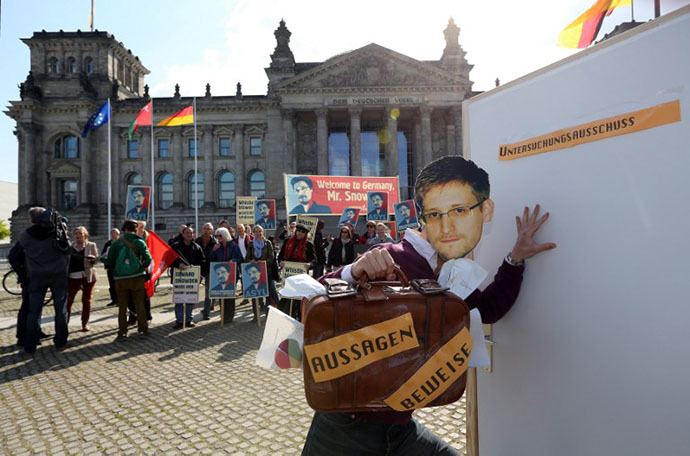 Earlier this week, a German federal prosecutor announced that a criminal investigation is underway into claims of US eavesdropping on Merkel's phone, claiming that the probe might include questioning Snowden.
"Extensive preliminary investigations have established that sufficient factual evidence exists that unknown members of US intelligence services spied on the mobile phone of Chancellor Angela Merkel," Herald Range's office said on Wednesday.
Snowden earlier claimed that he is ready to testify about American wrongdoings and has even sent a letter to the German authorities.
Last June, Edward Snowden, a former NSA contractor who disclosed secret US surveillance programs, fled to Hong Kong and then to Russia. President Vladimir Putin rejected US demands to extradite Snowden to face charges including espionage. In early August, Snowden was granted temporary asylum, which can be extended annually.
A German lawyer representing Snowden meanwhile told a German radio that he expects Russia to extend Snowden's asylum. "We assume it will be extended," Wolfgang Kaleck told RBB Inforadio.
You can share this story on social media: