GPS sites in Russia can't be used now for 'military purposes'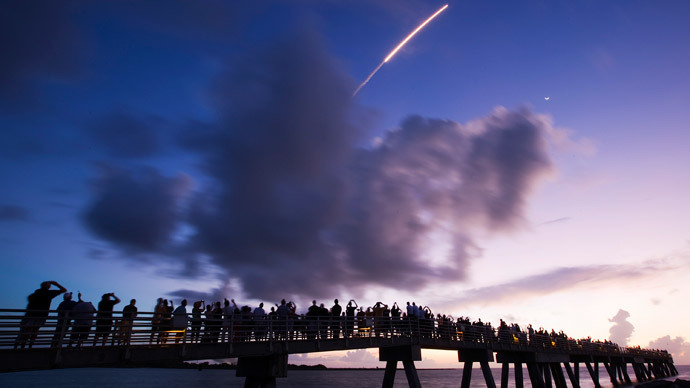 Russia has "taken under control" the operation of 11 American GPS sites and ensured they cannot be used for military purposes, as Washington and Moscow show no progress in negotiations on setting up Russian GLONASS stations on US territory.
May 31 was the last day when Russia and the US could have reached a deal on the issue.
"In compliance with the Russian government's instruction, Roscosmos and the Federal Agency for Scientific Organizations implemented measures on June 1, 2014, which excluded the use of information from global seismographic network stations working on signals from the GPS system and located on the territory of the Russian Federation for purposes not stipulated by the existing agreements, including for military purposes," Russia's Federal Space Agency (Roscosmos) said on Sunday morning.
The statement referring to agreements between Russia and the US, which date back to 1993 and 2001, stirred up some confusion in the media with some outlets reporting GPS stations work has been suspended, while other said they continued to work. Russia's deputy Prime Minister Dmitry Rogozin, the official behind the move elaborated:
"We have worked out and implemented measures that exclude the use of these [GPS] stations for military purposes. Now they are under our full control," Rogozin, who is in charge of space and defense industries, wrote in his Twitter micro blog.
The Differential GPS ground stations located on Russia's soil will continue to operate under existing agreements to fulfill civil purposes. The so-called DGPS provides differential corrections to a GPS receiver in order to improve position accuracy.
The correction is received by the roving GPS receiver via either a radio signal or a satellite signal, depending on whether a source is land-based or satellite-based, and applied to the position it is calculating.
According to Rogozin, Moscow has initiated talks with the United States on GLONASS deployment on the US territory.
Talks with the US on the deployment of our stations in its territory have been initiated. Deadline - 31 (cont) http://t.co/bW5mzKeZeD

— Dmitry Rogozin (@DRogozin) June 1, 2014

If agreement is reached by the August-31 deadline, "new decisions will be taken."
"We hope that by the end of summer, these talks will bring a solution that will allow our cooperation to be restored on the basis of parity and proportionality," Rogozin said back on May 13, the day when he first announced plans to shut down 11 American correctional GPS stations.
The development of the GLONASS global navigation system began in the Soviet Union, which put the very first satellite of the system into orbit on October 12, 1982. The system was officially commissioned on September 24, 1993.
Today GLONASS is supported on products from world-leading handheld device producers, such as Samsung, Nokia, Apple, Motorola and others, simultaneously with GPS.
So far there are 14 monitor stations in Russia, one in Brazil and one in Antarctica at Russia's Bellingshausen station.
More GLONASS stations are expected to be built in the nearest future: eight in Russia, two in Brazil, one in Australia, Cuba, Indonesia, Spain, Vietnam and an additional station in the Antarctic.
You can share this story on social media: