Reports of shooting in Donetsk, as city braces for third day of fighting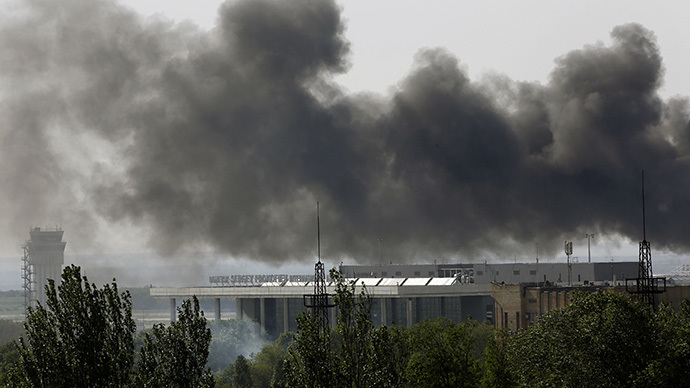 Sporadic shooting has been reported in various parts of Donetsk, eastern Ukraine; fighting has not completely subsided since a major attack by the government troops on Monday. Residents fear a new outbreak of violence.
Shooting was heard in the afternoon on Wednesday in the center of Donetsk, near the local office of the Ukrainian intelligence service. It prompted a warning by the mayor's office, which urged residents to avoid that area of the city and not to "come close to the windows, step out onto the balconies or go outside," unless it's really necessary.

The Donetsk self-defense forces later explained it was their people who were shooting.

"Mass media reported shooting in the area of SBU (Ukrainian intelligence service) in the center of Donetsk. The self-defense fighters were targeting a drone. The drone was downed," the authorities of the self-proclaimed Donetsk People's Republic said on Twitter.

There have also been reports throughout the day of shooting near the railway station and explosions in the area of the airport.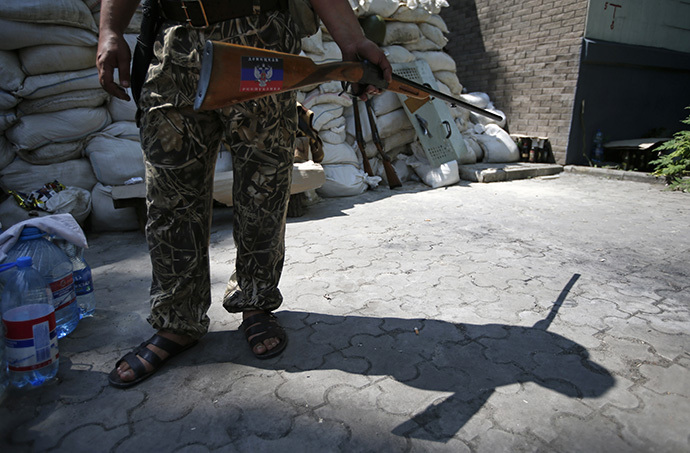 A fighter jet was spotted over the center of Donetsk, according to an RIA Novosti correspondent on the ground, who said the jet was of the same type that took part in the military actions on Monday, when the area of the Donetsk international airport witnessed one of the deadliest battles since the Ukrainian army started a military operation against anti-Kiev activists in the eastern part of the country.

Various estimates put the number of casualties in the attack on Monday from 30 to 100 people.

The press service of the self-proclaimed Donetsk People's Republic announced on Wednesday that Kiev's assault forces had been driven out of the city's international airport and fighting had ceased in that area.

Russia has meanwhile promised humanitarian help to eastern regions of Ukraine, where goods supplies have been disrupted because of the military operation. Moscow is seeking Kiev's help in ensuring its aid reaches areas blockaded by Ukrainian troops.

"The Russian Foreign ministry sent a note to the Ukrainian Foreign ministry on May 28, drawing Ukraine's attention to the fact that Russia has been receiving urgent calls for humanitarian aid – especially medication – from people and organizations in the conflict zones in eastern Ukraine, where many people have been killed and wounded," a statement by the Russian Foreign ministry reads.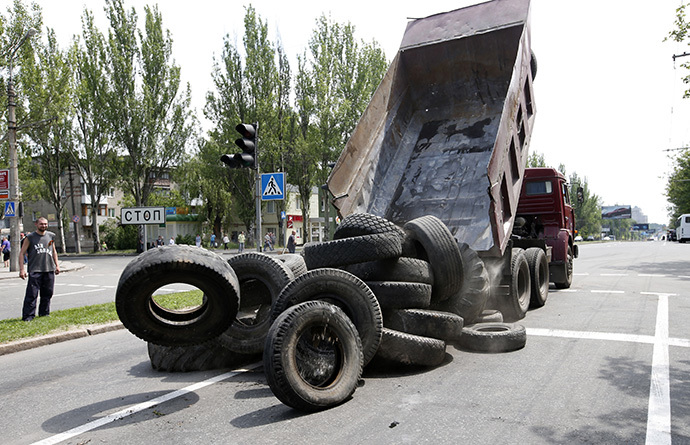 You can share this story on social media: