Blaze in South Korean hospital for elderly kills 21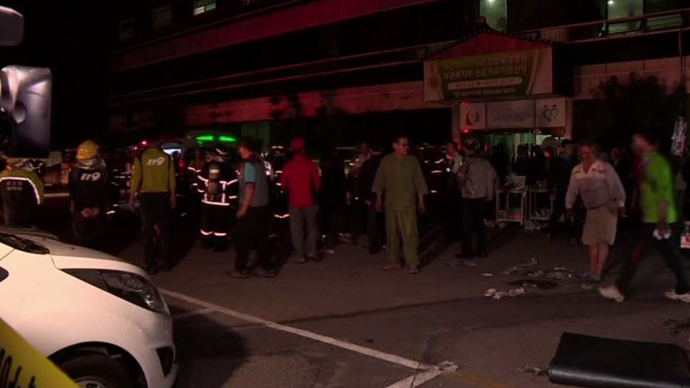 A fire at a rural hospital for chronically ill elderly patients left 21 people dead and eight injured in Jangseong county, South Korea on Wednesday.
Most of the patients who perished in the fire were in their seventies and eighties, Yonhap news agency reported. Jangseong county is south of Seoul.
The blaze was extinguished relatively quickly, but the physical condition of the elderly residents of the hospital led to the large number of casualties, fire officials said, according to Reuters.
About 30 bedridden patients were trapped by "choking fumes" on the second floor of a hospital annex building, Yonhap reported. Ten patients on the first floor did manage to escape.

The only nurse on duty at the time was among the dead.
The tragedy comes as the nation continues to mourn the victims of last month's ferry disaster which claimed over 300 lives.