Two alleged 'Anonymous' hackers arrested by Australian police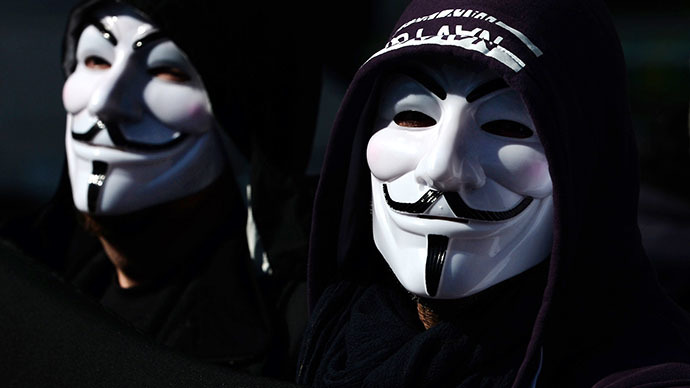 Two men, believed to be members of the Anonymous hacktivist group, have been detained by the police for allegedly hacking into Australian and international websites, stealing data, defacing and forcing several of them into blackout.
Searches of the men's homes in Penrith, New South Wales and Scarborough, Western Australia, were performed prior to the arrests, the Australian Federal Police said in a statement.
The law enforcement officers seized "several computer hard drives and other equipment," which will now be analyzed for several months due to the large amount of data stored on them.
The police said that it would be alleged in court that the two hacktivists knew each other online.
The attacks, which date back to 2012, resulted in data theft, defacement of websites and caused a number of websites to drop offline.
Their targets are claimed to have ranged from large internet service providers to servers hosting Australian and Indonesian governmental websites.
But the duo are unlikely to be collaborators as they are charged in accordance with different criminal articles.
The 40-year-old male from Scarborough was charged with aiding the unauthorized modification of Melbourne IT Ltd's computer network in Brisbane to cause impairment and unauthorized modification of Indonesian government web servers to cause impairment.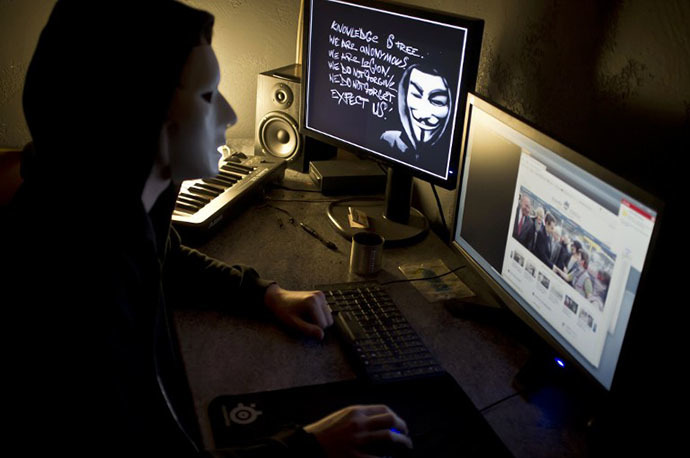 Adam John Bennett has appeared before Perth Magistrates Court earlier on the day, ABC reports.
He was released on bail on a number of conditions, including that he won't use the internet for any other purposes than banking, employment or legal advice.
The Register website claims that the Scarborough man operated online under the 'Lorax' nickname, adding that a host at the Anonymous Radio is known under the same nickname.
An 18-year-old from Pernith, whose name is undisclosed as he was not to court yet, was charged with unauthorized modification of data to net speed ISP in Canberra to cause impairment, and unauthorized access to and modification of restricted data belonging to the ACT Long Service Leave Board in the Australian capital.
The alleged hackivists, who is to appear in Sydney Central Local Court on Thursday, may face up to two years in prison if found guilty.
Attacks such as those performed by the arrested men are not "harmless fun" and can have "serious consequences," Tim Morris, National Manager High Tech Crime Operations, warned.
"These acts can cause serious disruption to government and business networks, which in turn can be catastrophic for people who rely on these networks to run their small business or administer their entitlements or personal finances," he told the Australian Federal police website.
"The impairment or disruption of communications to or from computer networks is a criminal act and can have serious consequences; it is not harmless fun."
You can share this story on social media: