​One in three in France on psychotropic medication – study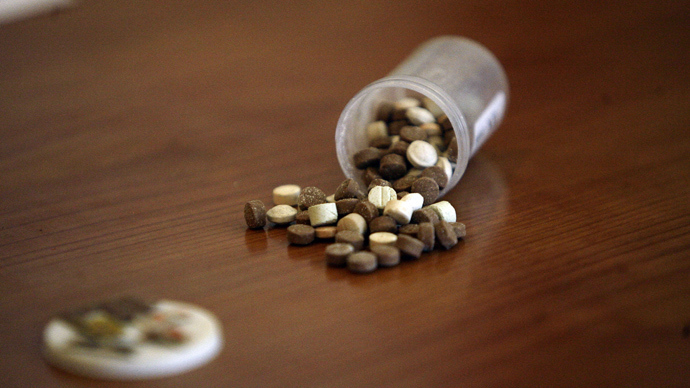 A study by France's National Drug Safety Agency (ANSM) found that one third of French people were taking and at times misusing antidepressants, mood stabilizers and other psychotropic drugs, prompting fresh warnings by health experts.
The report by ANSM, carried by Le Parisien Tuesday, found that 32 percent of French citizens were using psychotropic medication, such as antipsychotics, antidepressants, ADHD drugs, anti-anxiety medications and mood stabilizers.
Many of the psychoactive drugs prescribed in France have severe side effects. For example many anti-depressants cause high blood pressure, an increased risk of developing diabetes and suicidal thoughts.
Professor Bernard Begaud told Le Parisien that it was "incomprehensible" that nothing is being done to reduce the rate at which these drugs are used in France.
"It is a matter of urgency because there is a real public health problem," he said.
The way the drugs are taken by patients is also a cause for concern, with many patients combining them with other medications.
A study by Cetipharm, which was also quoted in Le Parisien, found that 230,000 people in France were mixing psychotropic drugs with other non-compatible medication and endangering their health in the process.
"It is in France that psychotropic drugs are the most heavily consumed, but also the most misused. The public, too, must be informed that no, these drugs are not trivial," AFP quoted Begaud as saying.
France apparently suffers from high rates of depression, although Professor Begaud said that inadequate doctor training and overzealous prescribing of the drugs by doctors was also to blame.
A survey carried out by Ipsos on behalf of the French Hospital Federation, which was also released this week, found that 84 percent of patents think doctors hand out unnecessary medication.
The problem of overdependence on prescription medication is not only a French problem. A study published last year found that the use of antidepressants across Europe had increased by 20 percent between 1995 and 2009. Sweden had the highest increase of 59 percent, while France saw a more modest rise of 5 percent.
The relatively low increase in France is due to the fact that the nation was already addicted to prescription drugs.
A book published in 2012 by Guy Hugnet found that up to 15 million people in France were using psychotropic drugs.
Hugnet writes that the French have a blind faith in pills and will visit several doctors to make sure they have enough.
"Often, these people are taking a mixture of medication. People don't talk about it as in France medicine is a religion that cannot be questioned," Hugnet told the Telegraph.
You can share this story on social media: