Russia has no plans for military bases in Latin America – Lavrov
Published time: 18 May, 2014 01:05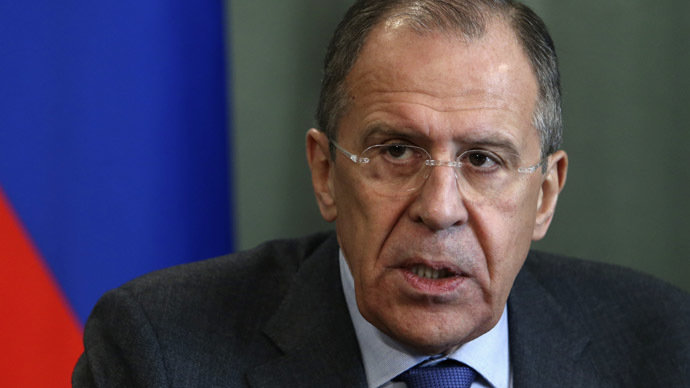 Moscow has no plans of creating military bases in Latin America but might establish some sustainment centers for the Russian Navy there, Foreign Minister Sergey Lavrov told Rossiya TV channel after a trip to four countries in the region.
"There will be no bases – we don't need them," Lavrov said on Rossiya's news show 'Sergey Brilev's News on Saturday,' noting that in order for the Russian Navy to sail worldwide, it needs sustainment centers for refueling, maintenance of the vessels, and recreation of the crews.

"We're not after setting up such centers in every country," the minister stressed. "We will consider the proposals and these centers will be set up wherever it would be best possible for our Navy to negotiate with the host countries," Lavrov said.

Back in March, there were reports that Russia may open naval bases overseas, with Argentina, Cuba, Nicaragua, and Venezuela named as possible locations. Deputy Defense Minister Anatoly Antonov then elaborated that Moscow had no intentions of setting up any military bases in Latin America and is only considering sustainment centers for Russian military ships in various ports across the globe.

At the moment, Russia has military bases in Azerbaijan, Armenia, Abkhazia, Belarus, Kazakhstan, Kyrgyzstan, Syria, Tajikistan, and South Ossetia.