Pope Francis: UN should encourage 'legitimate' redistribution of wealth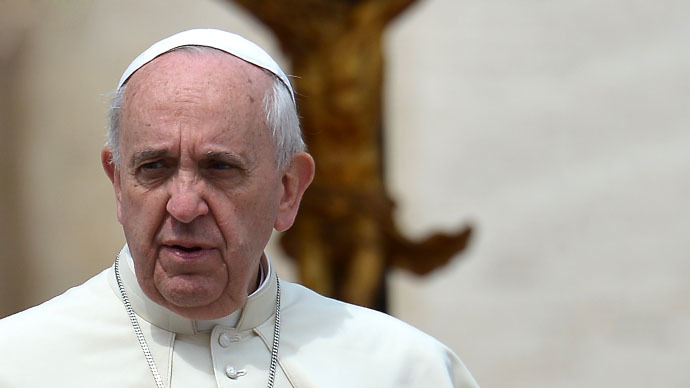 Pope Francis has called on the UN to do more to help the poor and encourage the "legitimate redistribution" of wealth.
"In the case of global political and economic organization, much more needs to be achieved, since an important part of humanity does not share in the benefits of progress and is in fact relegated to the status of second-class citizens," Francis told Ban Ki-Moon on Friday.
During his latest meeting with UN officials, the Pope said that despite the decrease in poverty, "the world's peoples deserve and expect even greater results."
An awareness of everyone's human dignity should encourage everyone "to share with complete freedom the goods which God's providence has placed in our hands," Francis said, Reuters reported.
Francis also appeared to criticize recent sessions by two UN committees - one on sexual abuse and the other on torture - which saw the Catholic Church's opposition to abortion under fire.
The Pope told Ban Ki-Moon that "life is sacred and inviolable from conception to natural death."
Following the meeting, Ban Ki-Moon renewed his invitation for the Pope to the United Nations General Assembly in New York.
Francis, the first non-European pope in 1,300 years and the first-ever Latin American pontiff, has frequently called for economic changes and expressed his desire to bring the Catholic Church closer to the poor.
He also attacked the global economic system, which, as he put it last September, shouldn't be based on "a god called money" anymore.
Francis is known as the "slum bishop" in his native Buenos Aires, as he often paid visits to shanty towns.
You can share this story on social media: