6.4 quake strikes southwest Mexico, tremors felt in capital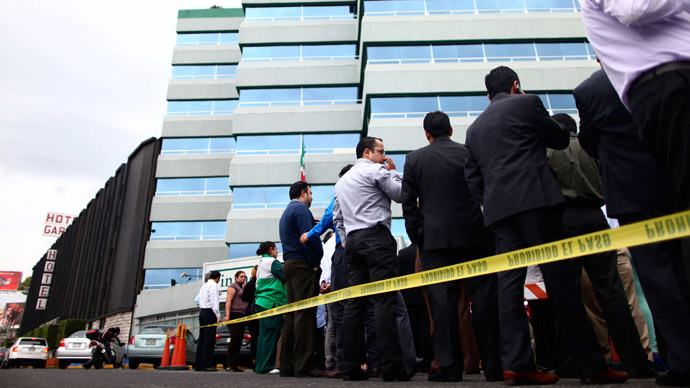 An earthquake measuring 6.8 on the Richter scale has struck the state of Guerrero, southwestern Mexico, shaking buildings across Mexico City and necessitating evacuations from nearly 300 km away.
"I was working when I started to feel seasick and we left the office," Andres Alcocer a 34-year-old publicist told Reuters.

The quake occurred some 277km southwest of Mexico City, according to the US Geological Survey. The epicenter of the quake had a shallow depth of just 24 km.

There were no immediate details of any damage.

Mexico is located atop three large tectonic plates and is one of the world's most seismically active regions.

On August 21, two strong 6.0 magnitude quakes hit central and southern Mexico, causing extensive damage. One of the earthquakes affected the capital of Mexico City and the resort city of Acapulco, prompting the evacuation of hundreds of people. Numerous injuries were reported.

The country's deadliest natural disaster occurred in September 1985 when an 8.1 magnitude earthquake killed more than 9,500 people in Mexico City.