​Over 1 million people hit as hackers attack France's telecom Orange
Published time: 7 May, 2014 17:26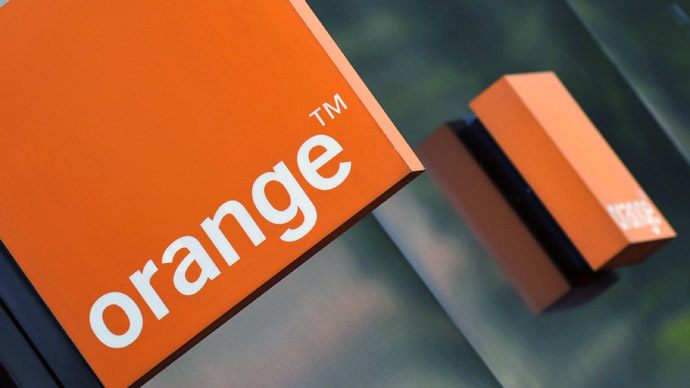 Personal data of 1.3 million clients of the French telecommunications corporation Orange have been stolen. The hack includes mobile and land phone numbers, dates of birth and email addresses of the company's clients.
Orange says the incident was detected over two weeks ago, on April 18. The company did not rush to announce the breach, in order to analyze the scale of the snatched data and work on the security gaps that allowed the information to be stolen.
"The data recovered could be used to contact those concerned by email, SMS or by phone, particularly for phishing purposes," the group warns in a statement.
This means the missing data could be used to contact affected people by email, text messages or by phone - in order to get access to even more sensitive information such as passwords and bank card details. Most commonly, "phishing" involves fake emails from apparently reputable and trustworthy companies.
The latest breach comes just three months after Orange fell victim to another cyber attack. In February information on 800,000 Orange subscribers was stolen from its customer website, revealing emails, passwords, phone numbers and addresses.
Although no bank card and payment information went missing, the double breach is quite embarrassing for the French company. Not so long ago Orange CEO signed a charter for the protection of personal data and respect of privacy.
Cyber theft of personal details from companies around the world is a growing concern.
In recent years, Japanese giant Sony compromised the security of around 77 million users' data in an attack on its PlayStation network.
Hackers have also stolen personal details of millions of T-Mobile and Vodafone Germany customers. An even more serious hack at American Target corporation resulted in the leak of 40 million credit card details.