Philippines, Interpol bust huge cyber 'sextortion' network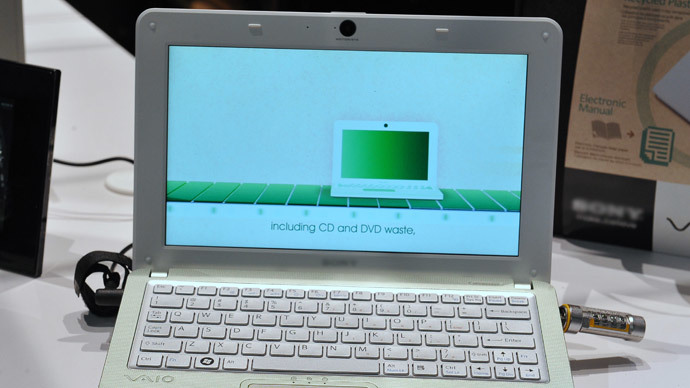 Philippine police backed by Interpol have arrested almost 60 people in connection with an online extortion syndicate which involved tricking hundreds of victims worldwide into exposing themselves in front of webcams and then blackmailing them.
At least 58 people have been arrested in the Philippines for their role in the scam, which is one of the largest busts in recent years.
The investigation also involved Interpol, the US Homeland Security Department, and police from three other countries who were able to trace the online conversations from the victims' computers, Philippine National Police chief Allan Purisima said in a news conference on Friday.
During raids by 15 police teams, more than 260 computers, mobile phones, and various pieces of pornography were seized, he told a news conference in the Philippine capital of Manila.
The bust, although large, "is just the tip of the iceberg," said Gilbert Sosa, director of the Philippine police Anti-Cybercrime Group. Many more are still at large and will be pursued, he said.
The syndicate preyed on mainly male victims by employing women with fake Facebook accounts who then struck up online conversations with them.
They would then begin talking dirty and eventually the victim would expose themselves or perform a sexual act in front of a webcam. This would then be recorded and the victim would be blackmailed. The price usually began at US$500 but there have been demands for as much as $15,000, according to Interpol.
"The scale of these 'sextortion' networks is massive and run with one goal in mind, to make money regardless of the terrible emotional damage they inflict on their victims," said Sanjay Virmani, director of Interpol's Digital Crime Center, in a statement to reporters.
Louis Kwan Chung-yin, a Hong Kong police inspector, said that more than 470 people have been victimized in Hong Kong. A US Embassy official said that members of the US military have also been victimized.
Three of the suspects were believed to have been involved with the case of Daniel Perry, a 17-year-old mechanic from Scotland who jumped off a bridge and killed himself after being told that if he didn't pay up, his family and friends would be sent his video conversations.
Gary Cunningham, a police officer from Scotland, said the three Filipinos would be arrested if there was enough evidence to connect them to the case.
The authorities emphasized that the Philippines was not the hub of the scams, and that the current investigation had merely focused on the South East Asian nation.
"These crimes are not limited to any one country and or are the victims. That's why international cooperation in investigating these crimes is essential," said Virmani.