Saudi Arabia flexes its military muscles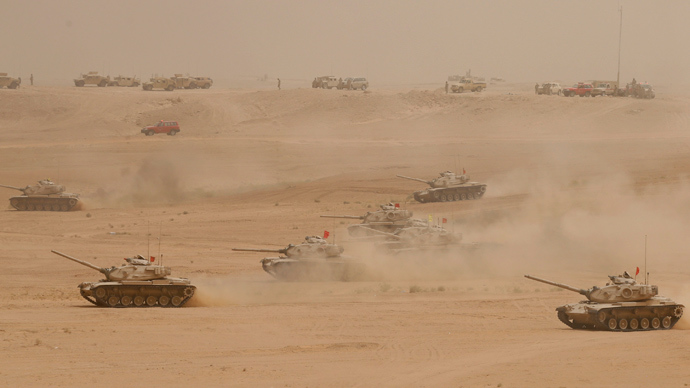 Saudi Arabia staged its largest ever military exercise in a show of strength towards its northern Shiite neighbors, Iran and Iraq. 130,000 troops were involved, while the Gulf nation also unveiled missiles purchased from China, local media stated.
The maneuvers, which were codenamed 'Abdullah's Shield' were held in the northern, eastern and southern regions of the country, with the Saudi press stating, "tens of thousands of soldiers, backed by military jets, helicopters and ships as well as tankers and anti-missile systems, are participating" in the "largest military exercise in the kingdom's history."
Saudi Arabia sees Iran and Iraq as threats towards its kingdom, while the country is increasingly worried about the tight alliance that is growing between the two predominantly Shiite nations. The General Chief of Staff, Lieutenant General Hussian Al Qabeel said, "We are preparing our armed forces to protect the nation. The armed forces do not aim to attack anyone as this is not our wise government's policy," Al Qabeel added.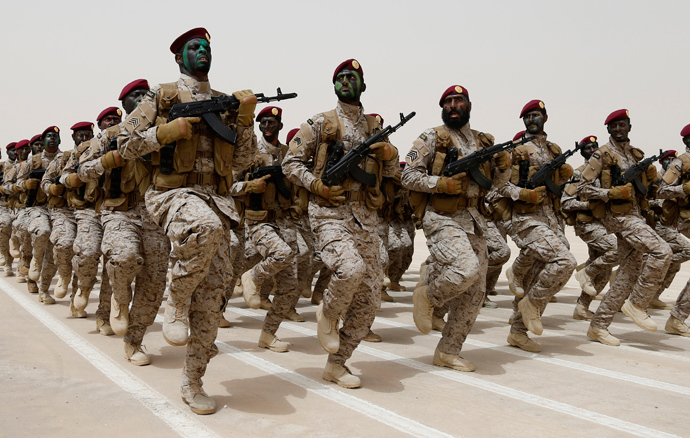 The exercises coincided with the ninth anniversary of King Abudllah's accession to the throne, while there was also a military parade, which attracted a number of dignitaries from around the Arab world. Saudi Arabia unveiled Chinese CSS-2 intermediate-range ballistic missiles publically for the first time, which were bought in 1987 during the Iran-Iraq war.
According to al-monitor.com, the deal was arranged by Prince Bandar bin Sultan, who was previously the Saudi ambassador to the United States of America. The missiles carry nuclear warheads in China, though Bandar has assured Washington that Saudi Arabia's missiles do not have nuclear capability.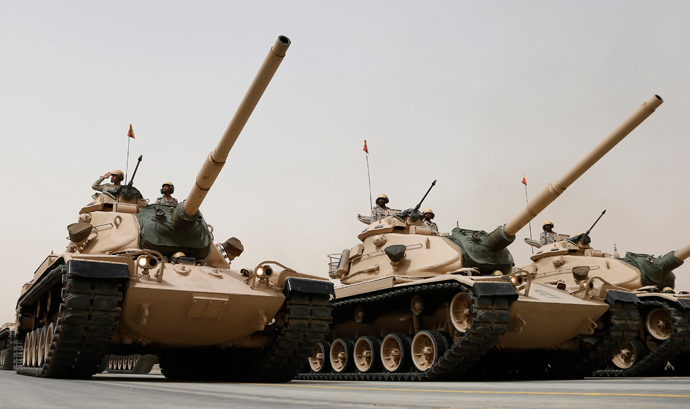 Saudi Arabia has been watching developments in Iran closely concerning Tehran's nuclear weapons program. General Raheel Sharif, who is the Pakistan army's Chief of Staff, was also in attendance at the parade. There have been rumors that Islamabad is willing to provide nuclear warheads for the CSS-2 missiles, which would be a deterrent to Iran, should it ever acquire nuclear weapons of its own.
You can share this story on social media: