End of defense imports to Russia would be catastrophe for Ukraine – Putin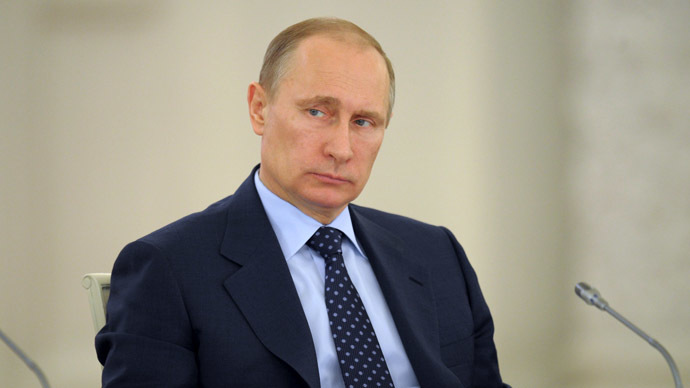 The end of defense industry cooperation between Kiev and Moscow due to the political crisis in Ukraine would lead the latter to a catastrophe, while Russia would be able to replace what it imports, President Putin has said.
"Financially and technically Russia is able to conduct import substitution," Putin has said, adding that it won't require substantial funding. And this "would not require a revision of the state defense order."
He estimated the whole process of import substitution for Russia would take between 1.5 and 2.5 years, depending on the type of the products.
"But for the Ukrainian defense industry, the severing of ties with Russian partners is likely to lead to disaster," Putin said, speaking to the members of the Council of Lawmakers. "Why? They don't have any other markets. They just don't exist. The only consumer is the Russian Armed Forces."
However, he expressed hope that "rupture of these cooperation relations" will not happen.
Still, Putin said he believes that such a halt to supplies is not a decision made "directly by enterprises."
"They [managers of these enterprises] understand perfectly in which situation Ukrainian government puts them. I'm sure, they would like to continue this cooperation," he said.
Earlier, Ukrainian First Vice-President Vitaly Yarema stated that the coup-appointed Ukrainian government had agreed to halt exports of weapons and military equipment to Russia. At the same time, he confirmed that deliveries of double-purpose (military and civil) products still continue.
Speaking of sanctions that the West is considering imposing on Russian industry sectors, and particularly the country's military industrial complex, Putin stated that the measure, if taken, could be an attempt to prevent Russia from defense import substitution.
But, he said, "This is an attempt with a bad means."
"We will do that anyway," Putin emphasized.
Putin said that he has already ordered Russia's government to examine the question of import substitution of the military-industrial complex's products coming from Ukraine.
"In any case, we are working on this now, I gave such an order to the government of the Russian Federation and they are actively working on it. [We are] studying all the issues related to import substitution," he said.
Russia will welcome specialists in the military-industrial complex from Ukraine, Putin said, vowing financial support to provide them with all necessities.
"They will receive a worthy salary, and accommodation. [The regions] will receive all necessary means from the federal budget," Putin said.
You can share this story on social media: