France to send fighter planes for NATO Baltics patrols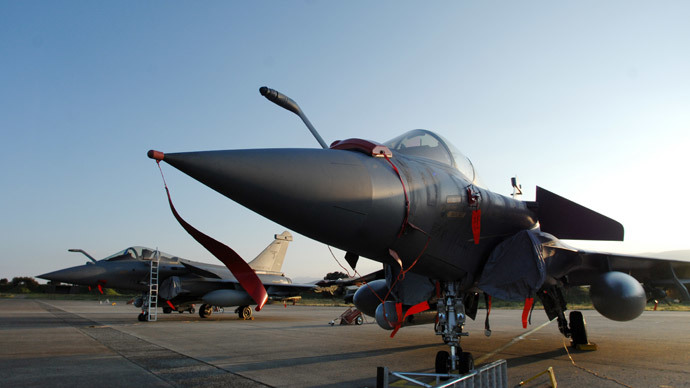 France is sending four fighter jets to help NATO's air patrols over the Baltics, General Pierre de Villiers, France's chief of defense staff said on a visit to Washington.
The four jets, either the Mirage 2000 or the Rafale, will be sent to Malbrok in eastern Poland on April 28 on a double mission to train the Polish air force and to be on standby for air patrols over the Baltic States under NATO command.
"They will participate in the air policing mission over the Baltic states from Poland," the general told reporters Wednesday.
But he added that French political leaders had not ordered further steps to support alliance members.
"For the moment, the guidance is very clear, we do not go beyond that," he said.
The United States announced Tuesday it is deploying 600 airborne troops on exercises in Poland, Latvia, Lithuania and Estonia as a show of solidarity with NATO members that border Russia and have been worried by the escalation of tensions between Russia and Ukraine.
The Baltic States gained independence from the USSR in 1991 and joined NATO in 2004 but lack sufficient aircraft to police their own skies, so larger NATO members take turns in patrolling for them.
A contingent of 150 American troops arrived in the polish town of Swindwin on Thursday and will be joined by a further 450. The soldiers will participate in military exercises in Lithuania, Latvia and Estonia over the next few months.
Russia's defense minister, Sergei Shoigu, has said that NATO exercises will do nothing to help solve the crisis in Ukraine.
"War games by NATO in Poland and the Baltic states are also not helping the normalization of the situation. We are forced to react to the situation," he said during an official meeting in Moscow.
In response Russia has started military drills near the Ukrainian border, as the situation in Ukraine continues to deteriorate.
You can share this story on social media: