Uruguay to limit cannabis purchases to 10 grams a week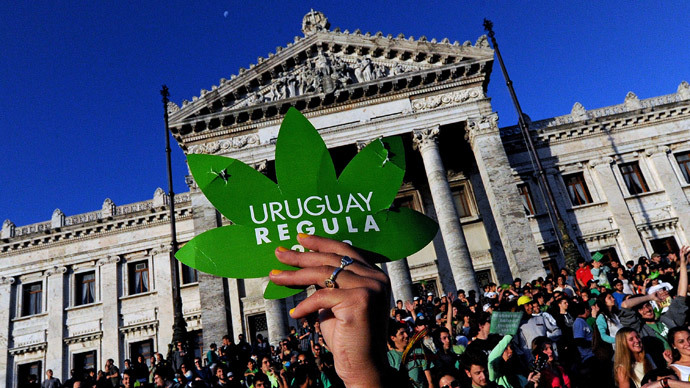 In an attempt to thwart illegal resales, Uruguay is limiting licensed buyers of marijuana to 10 grams a week, as the South American country attempts to write its rules for its legal market in the drug, now two weeks overdue.
The Uruguayan authorities are developing fees for pot sales to match highly-taxed cigarette and alcohol sales.
They have also decided that licensed cannabis users will be limited to 10 grams a week and pharmacies will not be allowed to sell their proscribed 40 grams a month in one go, an official in the drug control office told AP on condition of anonymity.
In practice this means being able to smoke twenty joints a week or being able to grow up to six plants for personal use.
Registered pot buyers will also get cards linked to an electronic database that will track users' purchases but not reveal the names of the buyer to pharmacy staff.
Another problem in writing the law is how to trace marijuana plants from seed to smoke, one of the promises made by the law's promoters. They say government-approved marijuana plants would have genetic markers and be cloned to identify them as legitimate and all growers, sellers and users would be inspected and tested. How to accomplish this in practice is proving difficult, however.
Preliminary estimates are that ten to twenty hectares of marijuana cultivation would be enough to meet domestic demand.
Uruguay became the first South American country to legalize marijuana in December and is still working out the details of how the law will be implemented. President Jose Mujica has requested that no details be released to the press until the final rules are published on Friday or Monday.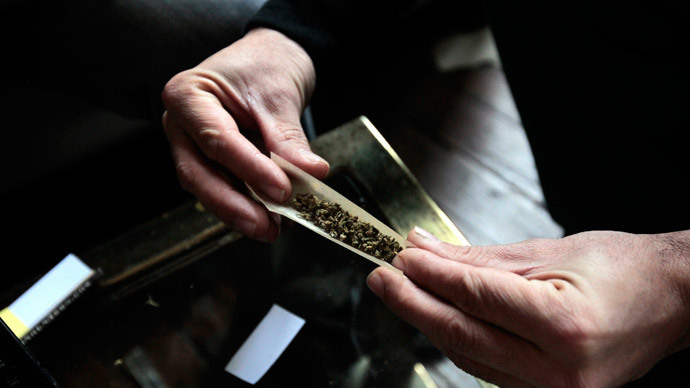 The government-sponsored bill, which was approved in the senate by 16 votes to 13, provides for the cultivation, distribution and consumption of marijuana. Its backers argue it is aimed at taking the lucrative business away from criminals.
The law in its draft form allows someone to buy a maximum of 40 grams a month from registered chemists as long as they are a resident of Uruguay over 18 years old and on a government database, which will allow the monthly purchases to be monitored.
Uruguayans will also be able to grow six marijuana plants a year and join smoking clubs of 15-45 members where they can grow up to 99 plants a year.
About 20,000 of Uruguay's 3.3 million population are estimated to use marijuana every day and the majority of Uruguayans oppose to new law, Reuters reports citing a poll by the consulting firm Cifra published on Thursday.
The small South American nation's attempt to limit drug trafficking is being followed closely by other countries in Latin America and the world. Other countries in the region such as Columbia and Mexico may look to legalizing narcotics as a way of ending the violence linked to the Cocaine trade, while the US led "war on drugs" has been long regarded as a failure.
Even before the controversial law was passed, using cannabis in Uruguay – regarded as one of the most liberal countries in South America – was legal.
Last year the US states of Colorado and Washington also passed legislation legalizing the recreational use of marijuana. In the Netherlands, cannabis possession has been decriminalized and it is legally sold in coffee shops.