Rio's Olympics neighborhood hit by riots after killing blamed on police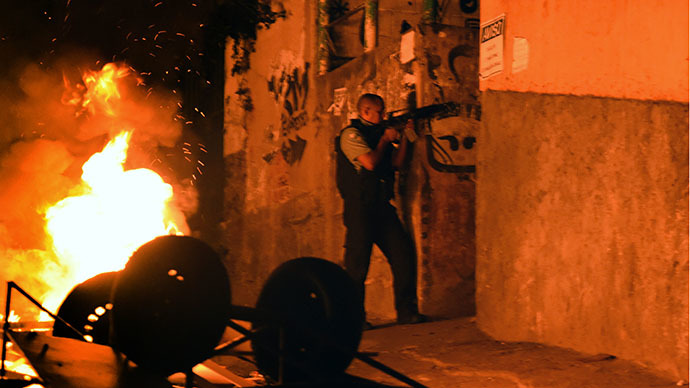 Brazil's Rio de Janeiro has erupted into violence after a popular TV dancer was allegedly killed by police in a slum, just a few hundred meters away from a venue for the 2016 Olympics. Angry local residents bombarded police with homemade weapons.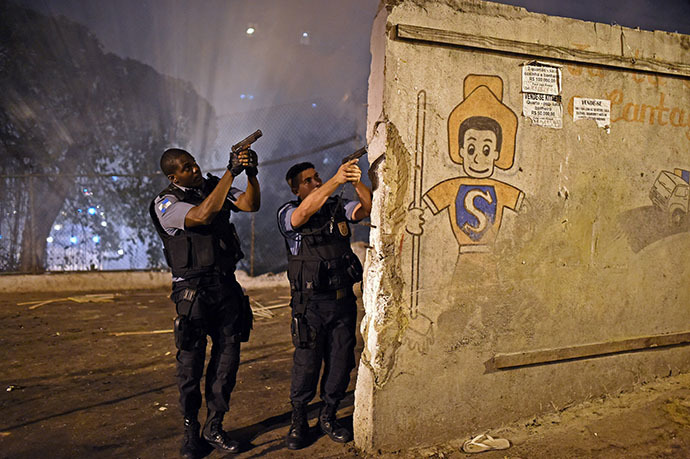 The Pavao-Pavaozinho favela, which is not far from Copacabana, a major tourist destination in the city, was closed after residents gathered, demanding to know why Douglas Rafael de Silva Pereira had been killed. The 25 year-old was well known for appearing on Brazilian television as a dancer. Locals blamed the police for his death.
Gun shots could be heard, while many fires had been started within the vicinity. There were also a number of burned-out cars, as inhabitants clashed with elite police units who had been brought in to try and restore order.
"The police beat my friend to death, just like they've tortured and killed in other communities," local resident Johanas Mesquita told AP. "This effort to pacify the favelas is a failure. The police violence is only replacing what the drug gangs carried out before."
Brazil's O Globo newspaper also reported that a 12-year-old boy had been shot dead in the resulting clashes. It was not clear who killed him.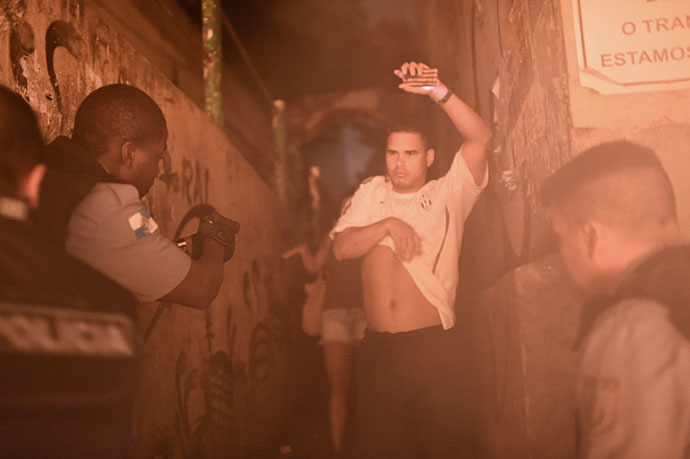 The latest violence comes just six weeks before the 2014 World Cup is due to take place in Brazil, with Rio de Janeiro hosting the final. England's squad has chosen their base for the event in Copacabana, not far from where the rioting took place.
The aquatics center, which will host the swimming events at the Rio 2016 Olympics, is located just couple of hundred meters away from where the clashes took place.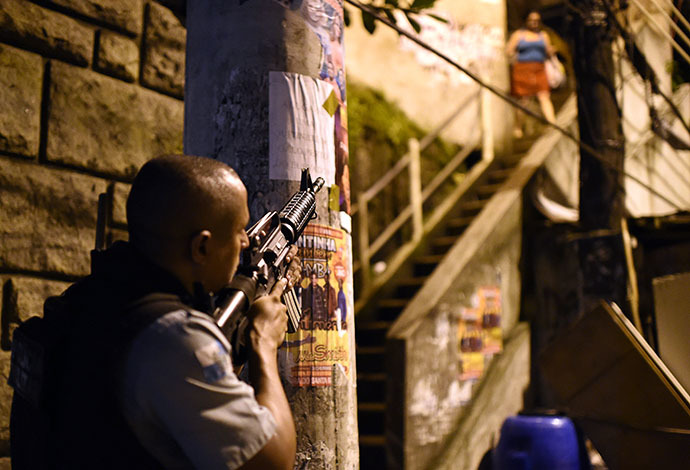 With the spotlight on the country after it won the right to host the 2014 World Cup and the 2016 Olympics, a security program was implemented in 2008 to try and pacify the favelas, which had become over run by drug gangs. However, heavy-handed tactics have brought condemnation from local residents and have led to frequent clashes between law enforcement officers and those living in the slums.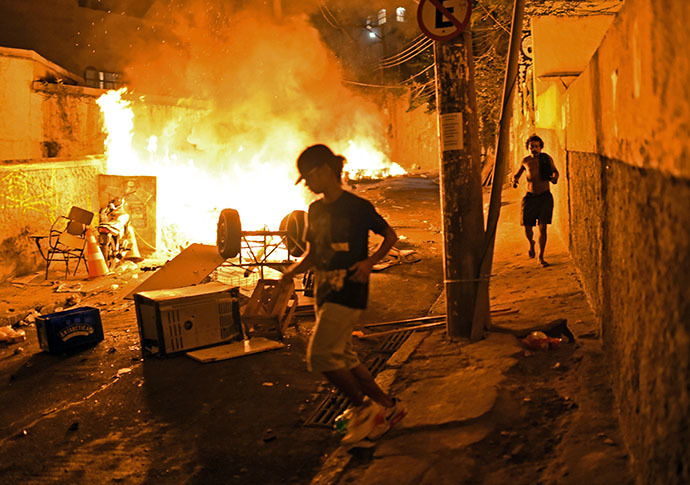 You can share this story on social media: