From Rachmaninoff to Rahman: The story behind the piano studio that teaches students with the Russian method
Dr Surojeet Chatterji, whose pianism evolved in 'the womb of Mother Russia,' taught underprivileged kids in the US for years before returning to India to become the "soul" of A.R. Rahman's piano school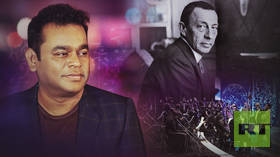 Like the three movements of a piano concerto, Surojeet Chatterji's career began with a decade of training at the Moscow Conservatory, then a slower-paced quarter-century as a teacher in California and, now, a globally known composer and, in A.R. Rahman's KM Conservatory in Chennai, the Oscar-winner's "Russian rockstar teacher."
Since 2009, Dr Chatterji, 72, a graduate of the conservatory that produced the legendary pianist Sergei Rachmaninoff, among others, has been the soul of the Russian Piano Studio in Chennai. The strains of Bach, Mozart, Brahms, and Chopin resound with his rich inculcation of Russian pianism in Rahman's music school.
Chatterji didn't immediately bring his knowledge to his homeland after graduation. On completing his Moscow studies in 1983, he spent the next 26 years as a piano teacher in the US until a meeting with Rahman in 2009 changed the course of his life.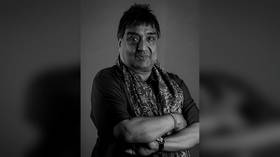 Yes, that A.R. Rahman!
Rahman, composer, record producer and philanthropist, who won two Academy Awards for the Danny Boyle-directed film 'Slumdog Millionaire' (2009), is credited with creating a new global sound.
The unmistakable mellifluous timber created by lush string orchestra sounds paired with computer-generated bass is the hallmark of Rahman's compositions. Technology plays a big part in his musical repertoire, though Indian beats are the essence of his compositions.
He started playing the piano at the age of five and his talent blossomed in leaps and bounds. He has scored music for over 100 films and sold more than 100 million records and over 200 million cassettes. He is the only Asian on the list of the world's top 25 best-selling recording artists.
Rahman converted to Islam at the age of 23 and gave up his Hindu name, Dileep Kumar. He found solace in Sufism and its rich musical tradition. The maestro, known for his humility, wanted to use music to spread the true message of his Islamic faith.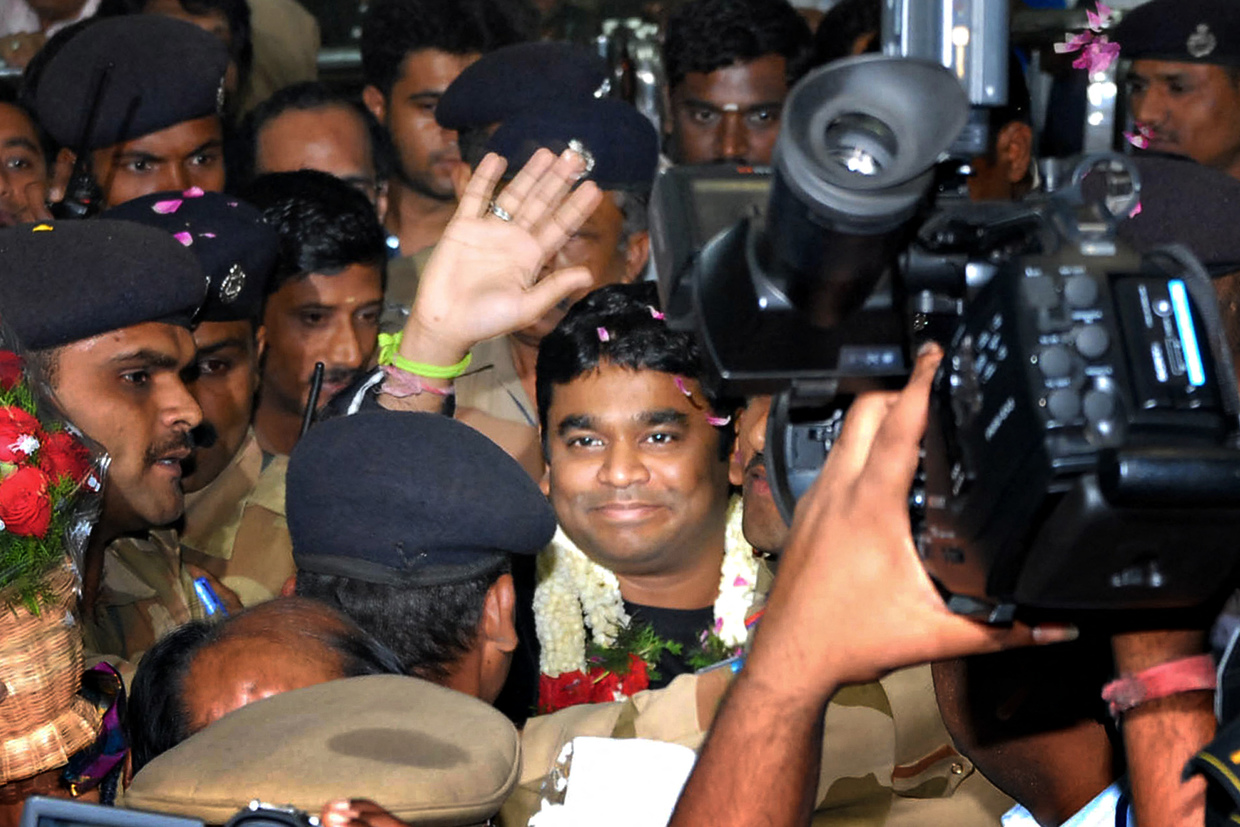 Russian Piano Studio
In 2008, Rahman opened KM College of Music and Technology (aka KM Conservatory) in Chennai – the capital of Tamil Nadu in southern India – in a car shed. It was a humble beginning, considering his Hampstead Heath base in London and his early education at Trinity College of Music.
Years later, in 2014, KM Conservatory found a new home in a state-of-the-art facility that also houses commercial recording studios. There, Rahman formed Sunshine Orchestra to nurture talent among underprivileged children. It has since performed worldwide.
Rahman serves as the founder-principal of KM Conservatory, while his sister Fathima Rafiq as executive director runs day-to-day operations. Sufi Qawwali and the Russian Piano Studio are the school's tour de force.
Around the time Rahman was opening the conservatory, he was introduced to Surojeet Chatterji in California. The meeting was "pure magic." Impressed by Chatterji's technical prowess and poetic effectiveness, Rahman wanted to "hijack" the pianist.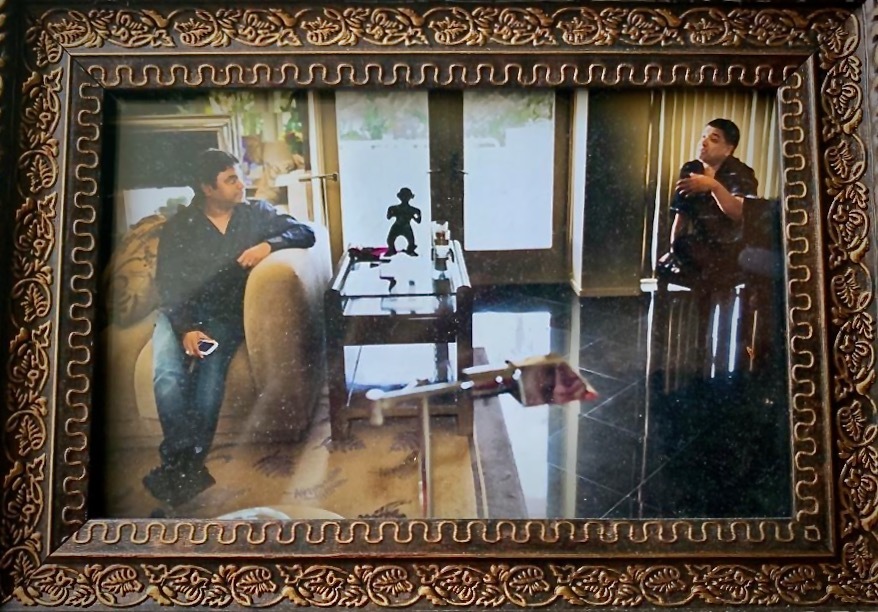 Dr Chatterji had stints with several institutions in the US, including the Ambassador Foundation in Pasadena. In his later years there, he was giving piano lessons to Hispanic immigrants, which helped him refine his own teaching skills. Strangely, Chatterji was so immersed in his work in California that he was unaware of Rahman's global fame and success.
After they were introduced, an impressed Rahman made an "unexpected offer" to Chatterji to give lessons in the maestro's music school. He took the offer and moved to India in 2009. Life had come full circle. "I was abroad for four decades and always wanted to return home, but did not know how to go about it," he said. "Rahman's call to me turned out to be my passage to India."
Four months after he moved to Chennai, the avuncular piano teacher received an email from Rahman, who signs off as ARR, one that he still cherishes. It was sent after Rahman listened to a performance by Dr Chatterji's students. "It was my first milestone in Chennai after my arrival from the US," Chatterji says. "Rahman was overwhelmed by what I could do in such a short time with beginners, and especially with Arjun, the visually-impaired young pianist, from scratch."
His tutelage has produced several outstanding pupils at KM Conservatory since he took charge 13 years ago.
Lydian Nadhaswaram won first prize (of $1 million) at the US international talent show 'The World's Best.' Jacob Samuel performed at Steve Harvey's 'Little Big Shots' in Los Angeles. Anirudh Baiju and Palak Chauhan won platinum and gold medals at the Appassionato International Youth Music Festival in Quebec and Canada's Grand Maestro International Music Competition, respectively. Ephraim Shalom Samuel won third prize at the Joyeux International Music Competition in Singapore.
A lifelong love of the piano
Surojeet Chatterji credits his liberal middle-class family for getting into the piano in his hometown of Allahabad on the banks of Ganges. His father, Jitendranath, was a lawyer and a man of letters. He gifted his wife Sibani a piano that had belonged to a local English family and thus began the son's lifelong love story.
"My early years were filled with cultural activities and I received my first piano lessons from Naju Shapoorjee in my hometown," he recalls, thanking Elizabeth Steegmuller, a German Catholic nun, for bringing Western music to his ears.
In the early 1970s, Chatterji moved to Delhi to hone his piano-playing. He took lessons at the Delhi School of Music under Hosie Palamkote, and received the Licentiate from the Royal Schools of Music in London in 1972.
He singles out Protima Mallick, who, perceiving his potential, helped him reach out to Indira Gandhi's principal secretary, Parmeshwar Narayan Haksar and his wife Urmila. Haksar was also an Allahabad native, and a former diplomat perceived to have connections in the Soviet Union.
"It was only their kind and proactive intervention that broke through all the bureaucratic hurdles enabling me to enroll as the first Indian musician to study under a full Soviet scholarship for a decade at the prestigious Moscow Conservatory," Dr Chatterji said.
"Like me, the Haksars were bonded with a deep reverence for Russia, its real meaning and for what it stood for. I was so overwhelmed by their most unexpected special presence at my Aspirantura concert in December 1983. I was the recipient of the highest degree in piano from the Moscow Conservatory," he said.
An inveterate Russia lover
Chatterji fondly recalls his "splendid upbringing" and his formative years in Russia, which endeared him to Rahman as the "Russian rockstar teacher."
His love for Russia has not diminished through the years after he left. He even returned for a brief concert tour with his pupils in 2017. A framed pen sketch by a pupil of the Moscow Conservatory holds pride of place at his Chennai studio. "One of my favorite images is a clutch of maple leaves that were collected on my last day in Moscow in this great land, to which I owe my musical heritage," said Chatterji, who is proficient in Russian.
"Growing up a Bengali boy in an aesthetic environment in Allahabad, I never imagined that I would find myself in the sequestered warm womb of mother Russia," he said. "On the day of my farewell, as my car moved slowly away towards Sheremetyevo Airport, I started sobbing as my friends were weeping. As my plane took off, I discovered a cassette slipped into my pocket. I sat and listened to the voice of my wonderful roommate," he recalled.
"Not just you but we all are weeping, as mother Russia herself is in tears to let go of her most devoted son who had evolved in her womb for ten years," the roommate reminisced.
You can share this story on social media: