Yukos auction scheduled for late March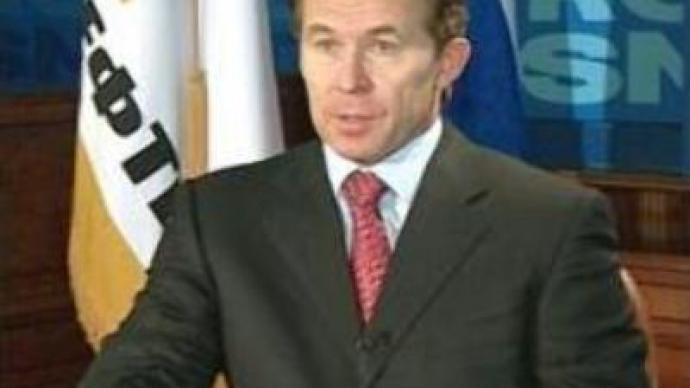 Russian authorities have sketched plans for the sale of Yukos' assets. The market expects state-owned Gazprom and Rosneft to split them at the auction, which starts on March 27.
Italy's oil and gas company ENI says it will also submit a bid.
But Rosneft's Head, Sergey Bogdanchikov, has told Vesti news channel his company will be interested only if the price is right.
"We have to consider this carefully,"
stressed Mr Bogdanchikov.
"We're highly efficient, and this means we cannot afford to buy the assets at any price. If the price is too high (we don't know it yet), we're not going to be interested. On the other hand, we want the assets to sell at high prices, so Rosneft as a creditor gets back the [$US ]10 BLN Yukos owed us."
Meanwhile analysts say that Gazprom – the most likely buyer of Yukos' Gazprom Neft assets – will have to pay a price which is higher than their market value. But now it looks like Gazprom has found a way out. Last week, the gas monopoly announced plans to consolidate oil export operations under its subsidiary Gazprom Export. Experts believe, the move is an attempt to beat down the price of Gazprom Neft shares ahead of the Yukos bankruptcy auction. The 20% stake was valued at over $US 4 BLN last week.Gazprom bought Gazprom Neft from billionaire Roman Abramovich in a 13-billion-dollar deal two years ago. But until now, the company was able to export crude and refined products via its trader Siboil. Depriving Gazprom Neft of its export independence will make the company less attractive for investors, and thus bring its price down.
You can share this story on social media: