A year of economic crisis: the property development sector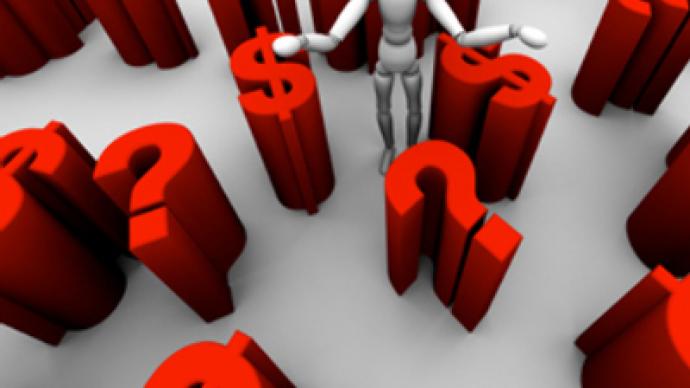 With the global financial crisis and ensuing economic slowdown passing its first anniversary, Business RT spoke with Capital Group and MIEL about how the Russian property development sector has coped.
Andrey Nesterenko, General Director, Capital Group.
RT: How did the financial crisis and economic downturn hit Capital Group?
AN: In 2008 Capital Group, a leading real estate company in Moscow, had a number of major projects lined up, which needed to be completed. The Board of Directors assessed all the possibility of completing all the projects and decided that it would be hard to grow so quickly, considering the lack of resources on the Russian market. Despite that our company entered the crisis period with a major portfolio of projects at different stages of construction at 19 sites.
Traditionally, our company has tried to stay out of debt, therefore we sold a number of key office buildings in order to buy, and partly finance, construction of new projects. In these critical conditions, just like all other developers, we faced limited credit choices, costly resources, which sometimes our projects couldn't handle. Later this affected sales significantly: our competitors began to lower prices, because the credit crunch also hurt them. Later Capital Group reassessed all projects, taking into consideration the new market conditions. But the company's basic principle – every project is unique – has not changed. As a result, we came up with an individual pricing policy, the criterion for it is the project itself – whether it's an apartment, office, or shopping complex.
At a time when housing sales have gone down due to the mortgage crisis, the company has not stopped building. The top priority for us has been projects of social importance, such as "Avenue 77", "Airbus", and "Eco", financed by sales of housing projects we still had left as well as business sites. I would like to note that Capital Group has always had a well-balanced portfolio of projects: elite housing, class A office buildings, and shopping centres. But finances were still tight, and not enough to cover all our construction sites. So the company was forced to pause some of the projects (for 2-3 months) in order to assess additional financing possibilities.
Facing such force unexpected circumstances, the company used new methods to raise money. The traditional way was to sell assets – first of all office buildings. Share holders were ready to support the company while they could. Parallel to that, the company began to talk with major creditors, the main one being Sberbank. The company's success in the past, continued construction and fulfilled obligations allowed us to agree on restructuring the credit. Both parties benefited from this agreement. Capital Group received additional investment in one of the key project – IFC "Capital City", and Sberbank gets higher profits: it is obvious that deluxe apartments starting at $6700 are a profitable and marketable offer.
Another problem that our company faced is debts to suppliers. The company is respected and trusted by suppliers. This factor allowed us to reach agreements with our suppliers on how we were going to handle things, which would help both us and them to survive. It is still a burning issue for our company, since banks have not gone back to the rates of financing that they had before the crisis.
RT: How is Capital Group handling the consequences of the crisis?
AN: I have already mentioned how we settled the issue with our suppliers. Besides, just like all other companies (and not just on the real estate market) we had to lay off some personnel. With some projects that are still at the paperwork stage, the necessary condition for starting construction is having a stable financing structure in place.
We are also more flexible with the pricing, considering different discounts for our clients, depending on the project and size of the deal. You can still get a bargain if you buy quickly – paying 100% according to the contract.
It is important to note that during the heaviest period of the crisis (1st quarter of 2009) in order to strengthen the company's image and fulfill our obligations towards tenants, partners and clients, Capital Group share holders were ready to support the company for several months, as their limited resources lasted. This built up the company's reputation, and proved that it was a stable developer, able to handle difficulties using its own resources.
RT What parts of the real estate sector have suffered the most from the crisis, and what is your outlook?
There have been several stages in the crisis. Before the total recession in the economy, and personnel lay offs, the housing sector suffered the most. This was caused by deliberate undervaluing on the part of some real estate market players. As a result, customers were under the impression that prices would continue to go down. This was a period with high extended demand. At the same time for office buildings the situation was still quite favorable: it was not hard to sell and rent out.
When mass lay-offs began, the business real estate market began to experience difficulties in the class B projects sector. But certain high quality projects continued to open (for example the City of Capitals and Metropolis projects, and shopping centres, etc.) But, interestingly enough, at this point the housing market began to show signs of life. This was because at that point the cost of quality housing had hit bottom and stopped going down. By March 2009 we saw sales growth, at some places we even sold at pre-crisis prices. It is obvious to everyone that within a year there will be a shortage of high quality housing.
RT: When do you think the construction business will begin to come alive again in Russia?
AN: I think that restoration of the construction business in Russia has already started. It is not where it was 2 years ago, but it is coming alive, because some developers have different owners now and are looking for opportunities to finish their projects, or, like Capital Group they found different ways to fight the crisis. I think in 2-3 years we will be able to reach the numbers we had in 2007, if the state continues to support us during this "psychological recession".
Vladislav Lutskov, General Director, MIEL, Analysis and Consultancy Center
RT: Which real estate sectors suffered most in the crisis? What is your outlook?
VL: The economic downturn affected, first and foremost, the investment programs in construction of all types of real estate. In our opinion, major projects involving comprehensive development suffered the most. Such projects involve a significant amount of long term investment, which is practically unavailable today. Most of Russia's major construction projects were in the residential sector; there were only a few projects related to energy, road construction and infrastructure. On the whole, the output in residential construction has dropped significantly – the industry is not expected to recover until 2012.
Commercial real estate has responded more promptly to the economic situation and the situation on the consumer market. Most players on the commercial real estate market are busy trying to retain their assets and use profitable real estate more efficiently. Some owners are selling their real estate to increase the liquidity of their assets. At the same time, it would be wrong to say that the commercial real estate market is down – what we can say is that its priorities have changed.
Read also World's most expensive hotel rooms can be found in Moscow
You can share this story on social media: