Yandex eyes $600mn SPO as executives plan to dump shares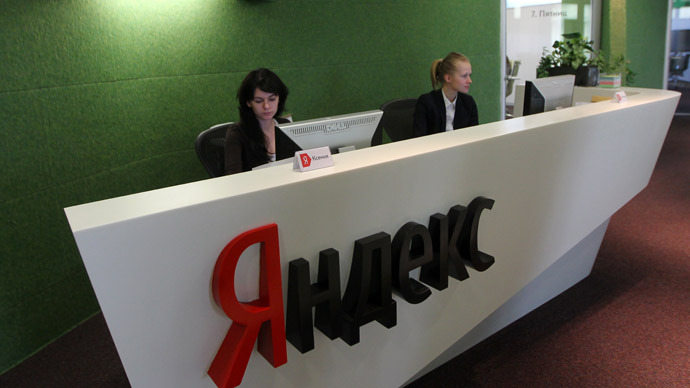 Russia's largest internet company Yandex has announced plans to hold a SPO on the NASDAQ, with two of the Yandex founders, Arkady Volozh and Ilya Segalovich, due to sell their shares.
More than 24mn A-class shares will be on offer, which is around 7.4% of the company's capitalization. Yandex has a market cap of $4.77 billion and is part of the technology sector and internet industry.

Yandex's CEO Volozh and CTO Segalovich will be selling their shares during the SPO. At the end of 2012 CEO Volozh owned 12.2% of the firm with CTO Segalovich had 2.6%, but it is not known so far how much each of them is selling.

"The bid book will be closed on the night of the 12th / 13th of March," Kommersant daily quotes a source close to the deal as saying.

In May 2011, Yandex earned $1.3bn during the IPO, organized by Morgan Stanley, Deutsche Bank and Goldman Sachs. This time, given the price of the shares at $25 they plan to bring in another $608mn.

Yandex is an internet and technology company operating the search engine in Russia and internationally. In Russia its search engine is the largest with about 60% market share in the country, though it has been stagnating over the last couple of quarters. Yandex is a search-advertising-services-giant often referred to as "Russian Google" boasting such services as Yandex.Maps, Yandex.Video, Yandex.Mail, Yandex.Market, Yandex.Dictionaries to name just a few.

Yandex is the first Russian company to get access to the vast database of the CERN nuclear research establishment in Switzerland. It has its own web browser and Android app store in Russia and plans to expand them worldwide. Yandex also developed a voice-activated visual search engine for Facebook called Wonder, which lets people find friends and learn which places they had visited or taken photos at, what music they had been listening to, and what news they had been reading. However, Facebook had to cut an access to it due to its data policy.

The company has revenue of $955 million a year in 2012, up 44% on 2011.  In the final quarter of 2012 Yandex pulled in $290.4 mn in revenues, a rise of 37% compared to the same quarter last year, narrowly beating analyst expectations of $286 million.

Yandex.ru also operates in Belarus, Kazakhstan, Ukraine and Turkey, and is currently the most popular website in Russia. The company attracts more than 56 million users per day.

You can share this story on social media: