Top retailer's 2011 profit below expectations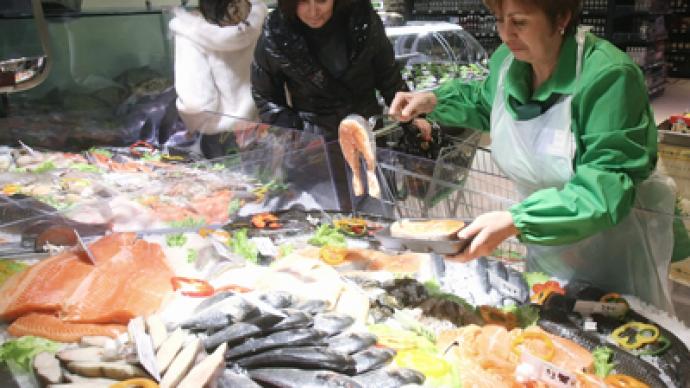 The leading Russian retailer, X5 Retail Group, has posted 2011 net profit of $15.4 million, which is 37% up on 2010.
In the fourth quarter of 2011 X5 increased its net profit by 14% up to $3.96 million or 123.3 billion roubles in comparison with the same period last year.
"The results turned out to be worse than the company's expectations. The 4Q revenue had a negative impact on the full year income," says Anton Saphonov analyst from Investcafe .
X5 Retail Group also increased its shopping space by 86 thousand square metres and opened 217 new shops in the last three months 2011.
In 2011 the chain opened new 577 shops, including 526 discount stores, 20 supermarket, 6 hypermarkets, and 25 convenience stores.
The company also undertook the overhaul of the Kopeyka chain which it bought at the end of 2010. Most of Kopeyka stores were turned into Pyaterochka – a ubiquitous low-end food stores brand, also owned by X5.
"It's very important that Kopeyka has been rebranded, because now profitability will be restoring more dynamic and strong financial results may be seen in the first six months of 2012", says Saphonov.Bottom of Form