WTO: Russia-U.S.sign protocol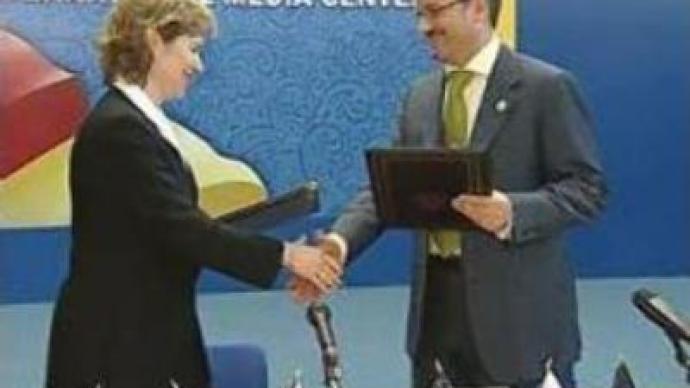 U.S. trade representative Susan Schwab and Russian Economic Development and Trade Minister German Gref signed in Hanoi on Sunday a joint protocol clearing the way for Russia to join the World Trade Organisation.
Lack of support from the U.S had been the final major obstacle to Russia joining the WTO. To join, Russia had to sign accords with some 50 countries. Russian officials made no secret that agreeing terms with the United States was the greatest challenge. For Russia, it meant a number of concessions, including opening its banking sector and simplifying exports of U.S. poultry and meat products. It also pledged to increase intellectual property protection. American officials also announced in Hanoi the lifting of sanctions against the Russian aircraft company, Sukhoi. Sanctions were imposed in August over deals with Iran, allegedly breaching U.S. weapons control regulations.
You can share this story on social media: