WTO accession threats Russian shoemakers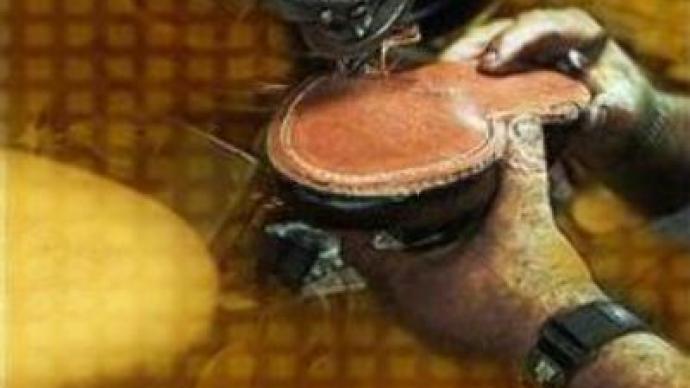 Russia's upcoming accession of WTO looks likely to threaten the country's shoe industry. Accession requirements will make it up to 50% cheaper to import foreign shoes into Russia.
As Russia gears up to accede to the World Trade Organization, the country's shoe producers are bracing themselves for competition so intense it might put many of them out of business.To meet the WTO requirements, Russia will slash import tariffs for shoes by 50% over the next 4 years, abolishing them altogether for some categories of footwear.It's bad news for local manufacturers. They currently have about 1/8 of the market. Of the 400 MLN pairs sold in Russia annually, about 50 MLN are produced domestically and just over 100 MLN are official imports, the rest are gray, imported by a third party.Industry insiders say that once Russia becomes a WTO member, most local footwear makers will die out. The survivors will move production to China, India or elsewhere.Fairytale character Cinderella highlighted the importance of a proper fit. But Russian shoe manufacturers say high-quality locally produced shoes are a matter of not only of national pride, but also national security.Andrei Berezhnoy, the head of the country's biggest footwear company Ralf Ringer, says Russia cannot afford to lose this sector.
"Russia would be taking some serious risks because all of a sudden all of the shoes would be produced in one part of the world. That would spell dependence on the geopolitical situation there, not to mention that such monopoly would allow their local manufacturers to boost prices,"
he commented.But economists believe there are plenty of reasons to cheer, as trade liberalization has some upsides for Russia's shoe producers.
"The benefit of trade liberalization accordingly that what we do see with regard to this sector is that there is very significant increase in productivity and with regard to this industry specifically last year, according to the Ministry of Economic Development and Trade the increase in productivity was close to 20% and this is one of the highest ratings in all of Russian industry,"
explained Yaroslav Lissovolik, the Chief economist of Deutsche UFG.Shoemakers hope consumers who prefer European quality shoes would choose Russian brands over those from China. And Mr Berezhnoy says letting local producers die would have far-reaching economic consequences.
"Shoe manufacturing employs many of those people who do not have highly competitive skills. We provide jobs for them. Where would they go once we leave?"
warned Berezhnoy.It may seem that Russian streets are notoriously tough on footwear, especially when you are ankle-deep in show for a half a year. But for shoe manufacturers – wherever they are based – these same streets might as well be paved with gold.
You can share this story on social media: