Russian metals on the move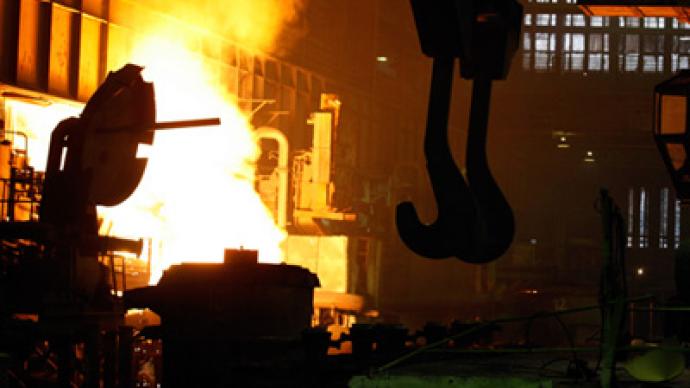 Russian metal producers are grabbing the moment to increase sales as global demand slowly recovers from the economic crisis.
"The demand for our metals is quite good, which translates into increased demand for our PGMs [platinum-group metals]", says Sergey Belaykov from Norilsk Nickel. "We see some growth in steel production, which is an additional source of demand for our nickel. Copper is also following the trend of global growth".The prices for the company's major products fell sharply over 2011 due to the financial turmoil and euro zone's troubles. Nickel lost over thirty percent in value, copper over 20 percent, and palladium 18 percent. But the prices have been rising in the last month due to increased demand from China.Global metal production increased 5.4% in 2011, it also added 13.8% compared to figures prior to the crisis, according to the report, prepared by the World Steel Association (WSA). Asian countries become new leaders of global metal production, the report said. China, India,  South Korea and Turkey drove global growth as they boosted steel production 42.6% comparing to the pre-crisis period. Iran, Qatar and Saudi Arabia also expanded their manufacturing capacities more than 30% in 2007-2011. "Some regions might be in trouble, but overall the global economy is growing", Mr Belyakov added. The picture looks less rosy in Russia. The Russian steel industry saw production rise 2.6% in 2011, but it hasn't reached a pre-crises levels yet. Rationing of imports to traditional importers of Russian metals such as Turkey, Iran and the Arab countries, has challenged Russian producers. The one time leaders in metal production have been sinking, with steel production in the UK, for example, falling 33% since 2007. Almost all metal producers in the EU had to stop some of their plants due to low demand. Although the European steel industry grew 2.6%, output in December fell 22.5% comparing to June 2011.
You can share this story on social media: