World Investment Report shows Russia moving into 5th position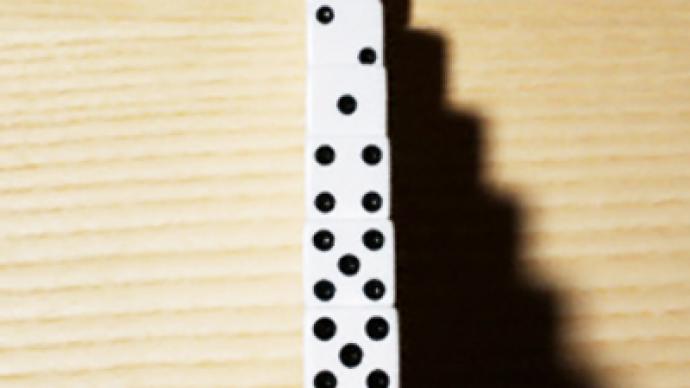 The U.N. Conference on Trade and Development has released its World Investment Report, placing Russia in 5th position for Foreign Direct Investment inflows over 2007-2008, behind the U.S., France, China, and Britain.
The report suggested that Russia and the BRIC nations are likely to join with the United states in leading a global rebound in Foreign Direct Investment (FDI) recovery, with investment into Russia over the period focused on real estate, the automotive sector, and Russia's liberalized power generation sector.
Aleksandre Osin, Chief Economist at Finam Management, says reports of this type can often distort reality but this one reflects an increasing focus on Russia over the period of the survey, which can be expected to continue, as the global economy rebounds.
"Frankly, I think, all those ratings are not that reliable, as they're usually biased politically or economically. Some authorities just want to attract world investors' attention to particular regions this way. For example, for many years Eastern Europe was rated quite high, while it proved to have one-side economy with no its own real base. So, high ratings didn't have the desired effect.
However, this time around, I think, the rating is objective enough, reflecting the real economic situation. Today, after a decade of the credit boom, when the world was mostly focused on the consumer sector, the world economy is shifting to the investment into real sector, where Russia has huge potential."
Pyotr Grishin, Credit Analyst at Renaissance Capital, also noted the inherently subjective nature of this type of survey, but said the findings indicate that Russia is moving in the right direction, and needs to keep moving.
"Actually, almost all ratings are subjective, and there are very few of them that put Russia into the top 10. So, the news that Russia was ranked the 5th in the list of the top economies in terms of FDI inflow means that the attitude to our country is certainly changing for the better. But this one index doesn't wholly reflect the investment attractiveness of the country, there is a combination of different factors, really, including legislative issues, for example. With Russia, there's the image problem, that'll take more time to tackle. I mean, this rating should be taken as a good sign of a good beginning, and the country just should proceed in the chosen direction."
Both men believed that FDI focus in Russia is unlikely to change in the short term, with Osin, saying Russia's traditional strengths were likely to remain the focus.
"I don't see any significant changes in the structure of investment for the future, say, 5 years. Energy resources, like oil and gas, will remain the loco of Russia's economy, with other traditional sectors like agriculture, metallurgy, chemistry, electricity and armament also being popular."
Grishin adds, however, that the focus of FDI in Russia could broaden as its economy grows, to include new sectors.
"In fact, any industry could become attractive for investors provided it's cost – efficient, close to its market and safe enough. So, if in the future Russia has enough good and not that expensive workforce, any industry has chances for success."
Grishin also adds that a key part of attracting grater FDI volumes is creating a supportive business environment. He notes that this could see Russia move up the survey in coming years.
"Russia has huge potential. My only advice here would be not to interfere much. Very often people create hassle in their desire to grab as much money as possible and break the natural way of things going. We just should support the trend and try to develop our economy further."
Aleksandre Osin concluded by noting that Russia could overtake one rival nation soon, but that in general a more effective management culture would see more FDI.
"I think, we could easily outstrip France, as the country, where its leader talks about the necessity to introduce the new system of calculating its GDP in times of economic crisis wouldn't arouse much credit, I believe. But basically very much depends on the country's capacity to change its management structure."
You can share this story on social media: