Wimm-Bill-Dann posts FY 2008 Net Profit of $101.7 million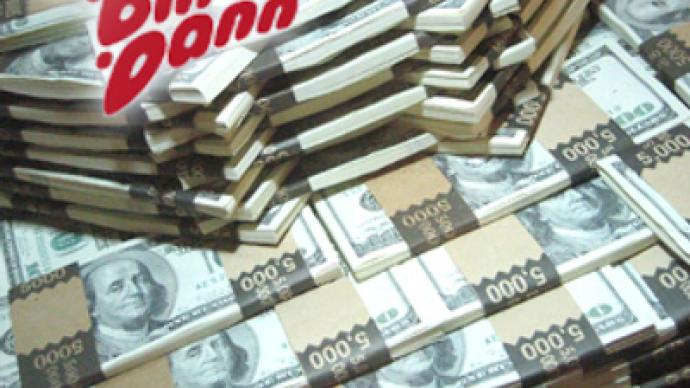 Wimm-Bill-Dann, a leading Russian producer of dairy foods, baby foods, and non alcoholic drinks, has posted a FY 2008 Net profit of $101.7 million under U.S. GAAP.
The bottom line was down 27% on the 2007 result of $140 million, with FY EBITDA rising 20.1% to $361 million, on the back of revenues of $2.82 billion, up 15.8%.
The full year result came with a 4Q 2008 Net Loss of $7.9 million after a 4Q 2007 Net Income of $34.4 million, with 4Q EBITDA rising 9.8% year on year to $78.2 million, on 4Q Revenues of $629.4 million, down 7.4% year on year.
The slide in full year and 4Q results was largely attributable to the slide in the company's operating currency, the Russian Rouble, in relation to the reporting currency, the U.S. dollar. Wimm-Bill-Dann CEO, Tony Maher was upbeat about the results, highlighting the 48% growth in baby food sales over the year.
"We continue to face the significant headwinds of the current unprecedented global economic turmoil, but despite these challenges, we achieved double-digit revenue growth across all our business segments in 2008, highlighted by the continued significant growth in our baby food segment. We also strengthened our already solid financial foundation, generating US$321.2 million in operating cash flow, and recently repaid our US$130 million bond, reflecting our strong liquidity position and improving our already healthy debt levels."
The company is expecting the trading environment to remain difficult. However Maher noted that bringing debt down to $396.2 million – the lowest levels since 1Q 2007 – and marked improvements in operating cash and free cash flow, meant that the Wimm-Bill-Dann was able to repay short term debt using internal funds, providing the company with a positive outlook.
"Despite undeniable challenges in the near-term, the opportunities for the company over the long-term continue to be excellent. Therefore, we remain focused on delivering on our long-term strategy and maintaining our strong financial foundation."
You can share this story on social media: