Wednesday Government meeting opts for banking support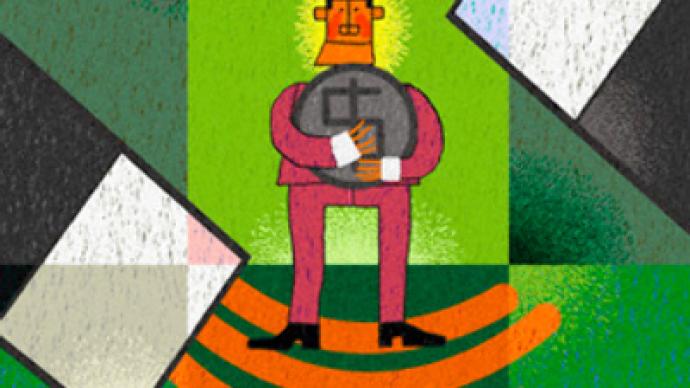 Russian Prime Minister Vladimir Putin announced measures to encourage more lending to companies at a meeting with the government on Wednesday.
The government will allocate additional $14 billion dollars (in addition to the $22 billion previously announced) to increase banks capitalization.But the banks will have to use this money only to credit the real sector and individuals. And the interest rate will not be more than Central Bank's refinancing rate plus 3%. This means the final credit rate to a borrower will be 16%, including all the commission charges.
However, Finance Minister Alexey Kudrin says that this involves only money provided as subordinated loans. There are still no limits for the rest of bank's credit portfolio. The Prime Minister also suggested changing the ratio of state funds to bank shareholder funds in allocating subordinated loans to 3-to-1 instead of 1-to-1 for those banks that have already received such credits.
The Finance Minister specified that a 3-to-1 scheme would be available only for the banks that had already completed the first stage and which first subordinated loan was over. As a threat of soaring inflation has receded, it may allow the Central Bank to reduce its refinancing rate. Meanwhile, no details were discussed.
Vladimir Putin also called for an easing of the process of recovering money for banks, suffering from bad loans. Now the state guarantees 50% of the pledge. Banks will have to reveal top-managers' bonuses, while State corporations are likely to be limited in giving bonuses to top-managers.
You can share this story on social media: