India probes Wal-Mart lobbying practices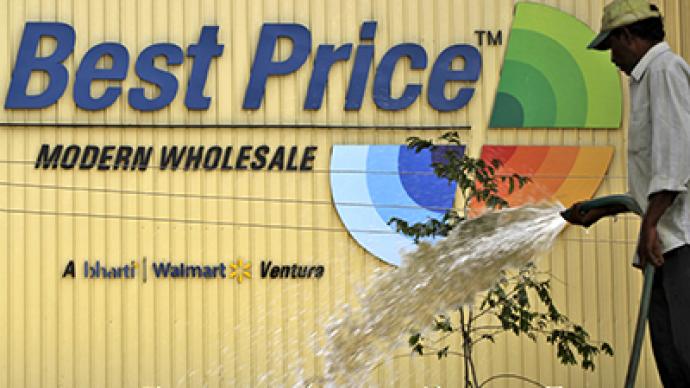 The Indian government opened a probe into Wal-Mart Stores Inc. after a report the retailer had lobbied US lawmakers to help gain access to foreign markets.
Wal-Mart disclosed in a report to the US Senate that it had paid $25 million over four years to lobby American lawmakers to expand its business overseas, including India. The report created a storm among India's opposition lawmakers, who wanted to know if any money was spent in India to bribe local officials. "I know it is allowed in the US. But the laws of the two countries are different. Lobbying in the US does not mean corruption but in India, it does. That is the difference. There is illegality," opposition Bharatiya Janata Party leader Yashwant Sinha told reporters.Meanwhile, Wal-Mart denies any wrong doing, saying it was a routine lobbying disclosure procedure in the US. According to US legislation, all organizations which spend more than $11,500 annually on lobbying activities and employ at least one lobbyist must register and file quarterly reports."This disclosure has nothing to do with political or governmental contacts with Indian government officials," a Wal-Mart spokesperson told the Times of India newspaper. "It shows that our business interest in India was discussed with US government officials along with 50 or more other topics during a three-month period."The Indian authorities provided no further details about the inquiry, but Parliamentary Affairs Minister Kamal Nath said a judge would be appointed to lead an investigation. The government hopes to resolve the issue before December 20, so that parliament can pass important financial bills before the winter session ends. Wal-Mart became a sticking point between Prime Minister Manmohan Singh and opposition lawmakers, who have opposed the opening of Wal-Mart stores in India. The said it will ruin business for millions of small store owners.
You can share this story on social media: