VTB board approves TransCreditBank acquisition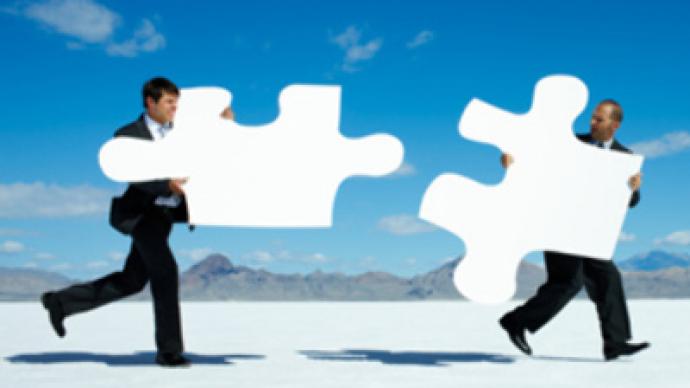 VTB's Supervisory Board approved the phased acquisition of 100% of TransCreditBank on October 4.
By year end, VTB plans to acquire the majority stake of TransCreditBank from Russian Railways and other minority shareholders. The acquisition includes TransCreditBank and all of its subsidiary businesses, including leasing, factoring and investment businesses VTB said in a statement. The Supervisory Board has set the purchase price equal to the ratio of no more than 2.2 of TransCreditBank's adjusted tier-one capital by the end of 2010. VTB Group President and Chairman of the Management Board, Andrei Kostin says the move fits in with the strategic plans of Russia's second largest bank as well as the existing majority stakeholder.

"The acquisition of TransCreditBank is in line with both VTB's strategic plan to grow the Bank's market share in Russia and Russian Railways objective to enhance the range of banking services offered to the Russian railway sector."

Herbert Moos VTB Deputy Chairman said that VTB is buying the bank based on its end-2010 value. TCB's capital was 22 billion rubles as of June 30, 2010, and would rise by the end of this year Moos said
"I think capital will grow – the bank is profitable."
Analysts say VTB is looking to expand corporate loans and boost revenues. Alexandra Lozovaya, from Investcafe says that TCB's bond market experience will broaden opportunities for VTB's clients
"VTB is a leader in organizing and underwriting of corporate bonds with a market share of 25%. TCB takes pride in its ranking in fifth place with a market share of 6%. But the number of serviced emissions TCB occupies second place after the VTB. Perhaps VTB is interested in TCB as one of the largest organizers and underwriters in the domestic debt market."

It emerged at the beginning of July that VTB is in talks to take over TCB. VTB's Kostin has said the bank is prepared to buy a controlling stake and that the deal would be closed by the end of 2010.
"If there is an agreement reached in September, I expect the deal to be closed later this year also VTB would preserve TCB's profile as a railway sector bank and relations with RZHD."
RZD's board of directors will discuss the sale of a TCB stake at an October 12 meeting.
You can share this story on social media: